Horoscope Today, November 19, 2020: Check Your Daily Astrology Prediction For, Sagittarius, Capricorn, Aquarius and Pisces, And Other Signs
Get an accurate prediction based on the astrological position of your stars today. Make your day a success by being prepared about the challenges in-store and the opportunities you have!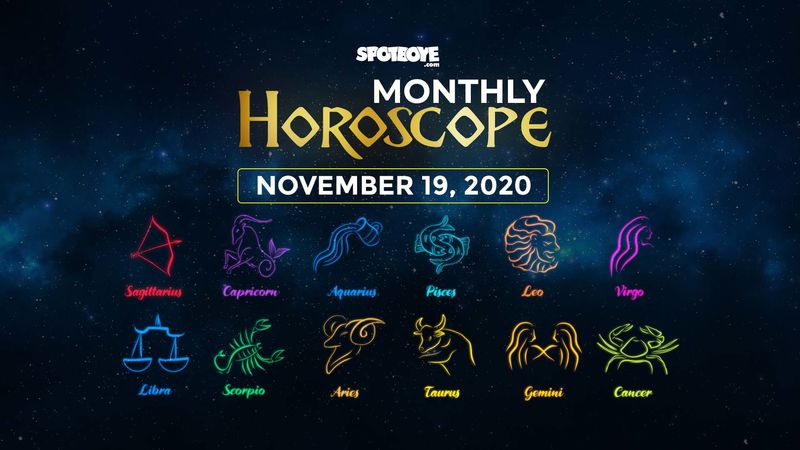 Check out today's horoscope here:
ARIES (Mar 21 – Apr 20)
To resolve your problems you find various resources that might help you. Your endeavors turn out to be successful. Do not push them away as they will be back in no time. Your practical side of thinking is prominent today you will need to put in extra effort and keep your mind on track.
TAURUS (Apr 21 – May 21)
Compromise your attitude, today. You are in for some appreciation throughout the day. You will be forced to postpone important events. Paying more attention to work results in you landing new projects and contracts to spur on your earnings.
GEMINI (May 22 – June 21)
Finding solutions to all your problems you bring out a tactful, creative, and optimistic side of yourself today. A day with positivity and a lot of hard work is here. Keep your level of energy and concentration intact to face this day in all your strength.
CANCER (June 22 – July 23)
You will be involved in discussions and debates today, with family, colleagues, and/or friends. You will be able to sail through with your knowledge today. You will impress everyone with your knowledge.
LEO (July 24 – Aug 23)
You will be mindful of your family relations today and don't discount family for work. Seek balance. New ideas spring into a business plan. Keep your, you will do a fine job, whether it's your workspace, your bills, your finances, or even your closet.
VIRGO (Aug 24 – Sept 23)
A day to be at peace and spend quality time with family. It is a day to value your relations and reconnect with lost contacts. You will need to put in extra effort to be a good host. Expenses are slipping out of control. Be mindful.
LIBRA (Sept 24 – Oct 23)
You will come across something positive today that will shape the next plan of action. Arts and crafts take a front seat. You may want to add some value to making your home a warm hosting place. You are at your creative best today.
SCORPIO (Oct 24 – Nov 22)
Flattering, romance , and excitement from your partner can be expected. You will look and be elegant for most of the day. Romance changes your mood from work to love. Little victories make your day. Your teamwork can get you place. Increase your productivity
SAGITTARIUS (Nov 23 – Dec 22)
Caught up in a competing environment you are not able to relax. You get daunted by more
and more responsibilities. Bullies and haters can try all they want but your luck will pull you out of any pitfalls.
CAPRICORN (Dec 23 – Jan 20)
Finally, your finances have found a stronger foothold. Enjoy your success but be vigilant of
people who are waiting for you to fail. Get rid of dependencies. Today you will be active in mental tasks.
AQUARIUS (Jan 21 – Feb 19)
You find yourself making decisions that will determine the future course of things in your life. Your progress is growing consistently. You are loving this energy so go with the flow. You have great energy today. You will think of re-inventing the usual.
PISCES (Feb 20 – Mar 20)
Reckless with family or loved ones may cause long term problems. Keep calm today and do not engage in verbal or egotistical fights. You are likely to be very open and enthusiastic about your feelings today. Your choices are creating a demanding, creative, and fast-paced future for you.




Image Source: Team SpotboyE