Horoscope Today, October 11, 2021: Check Your Daily Astrology Prediction For Aries, Taurus, Gemini, Cancer, And Other Signs
Get an accurate prediction based on the astrological position of your stars today. Make your day a success by being prepared for the challenges in-store and the opportunities you have!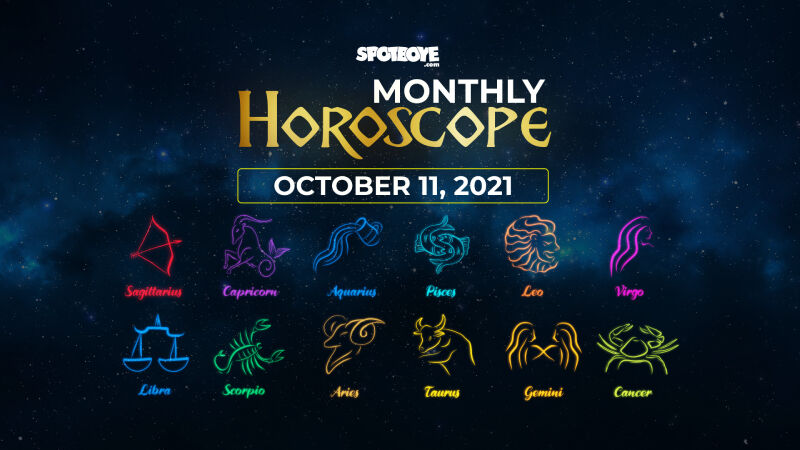 Check out today's horoscope here:
ARIES (Mar 21 – Apr 20)
A piece of good news is on the cards. You may find something positive today that will shape your future. This has been quite tiresome a few weeks and your patience will pay off!
TAURUS (Apr 21 – May 21)
You may still have a romantic hangover but get on your feet and start taking charge of the situation. Practical thinking is the need for the day and you will need to put that thinking hat on!
GEMINI (May 22 – June 21)
Spruce up things with the partner and put together a romantic gesture! You may never know, things may start taking a better route. Address the problems between you for reaching steady waters.
CANCER (June 22 – July 23)
You will be able to sail through any troubles today with the charm of your knowledge. Keep in mind that good things come to those who wait!
LEO (July 24 – Aug 23)
You will feel a little uneasy today as our love life may face some turbulence. You will feel like life isn't fair. Realign your focus and start working towards it.
VIRGO (Aug 24 – Sept 23)
You will also need to stay focused and organized and pay equal attention to your relationship matters. Your family or partner is crucial to your success.
LIBRA (Sept 24 – Oct 23)
You are in your Librian streak today when it comes to finances. Balancing spending and earnings in the right place ensure you stick to your money plan!
SCORPIO (Oct 24 – Nov 22)
Avoid making any hasty decisions, if you are unsure about it, delay the decision-making process.
SAGITTARIUS (Nov 23 – Dec 22)
Today you spend on self-love! Grooming and makeover essentials for attracting the attention of the opposite sex in on your cards today.
CAPRICORN (Dec 23 – Jan 20)
Your social image among colleagues, bosses, professional groups will remain intact but don't become complacent if everything is turning out as per your plan.
AQUARIUS (Jan 21 – Feb 19)
Today you are in for all kinds of surprises. You go with the flow and accept what comes your way in a positive stride.
PISCES (Feb 20 – Mar 20)
Your inner voice guides you today to implement all your plans without disappointments and in a positive outlook. Your team looks up to you.
Image source: SpotboyE archive