Horoscope Today, September 15, 2021: Check Your Daily Astrology Prediction For Sagittarius, Capricorn, Aquarius and Pisces, And Other Signs
Find what the day has in store for you, embrace the opportunities coming your way, get a red flag on threats you may face today, and make your day better.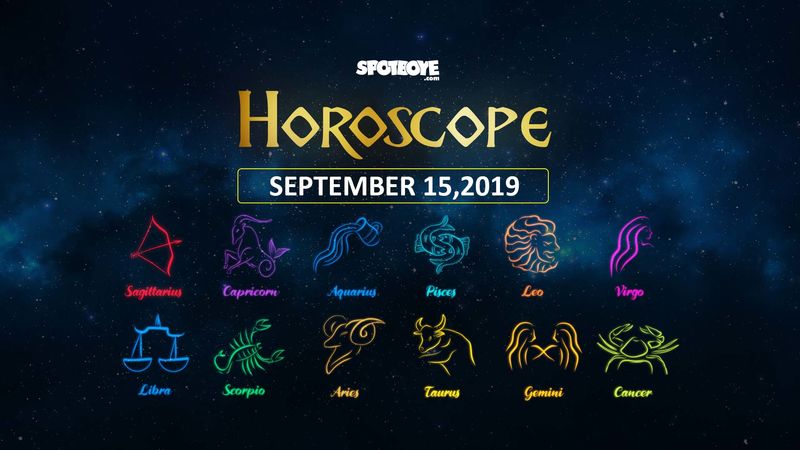 Check out today's horoscope here:
ARIES (Mar 21 – Apr 20)
Overthinking will drain your mind today. A small break from the routine will help you go a little easy. The second half of the day lifts up your spirits as a loved one spring at you with an interesting surprise.
TAURUS (Apr 21 – May 21)
Procrastination has led to missed deadlines and you may feel burdened with the responsibilities. Planning and multi-tasking is your talent, put it to good use.


GEMINI (May 22 – June 21)
Today is a day of introspection and reminiscing on your actions and deeds. Keep your focus on balancing this act with your high-pressure deadlines at work.


CANCER (June 22 – July 23)
You are the boss, you are the master, and you rule the roost! But don't lose friends over your drive for power today. Watch what you say!
LEO (July 24 – Aug 23)
You have an edge over the competition today. Challenges from opponents are beatable as your talent surpasses that of the opposition. The best way to deal with them is patiently waiting for the right opportunity to strike.
VIRGO (Aug 24 – Sept 23)
Your colleagues or bosses won't give you support but your skills will guide your day.
LIBRA (Sept 24 – Oct 23)
Your creativity is at its peak today. You are more creative than ever. You will be vocal about your professional or personal views today without any hesitation.
SCORPIO (Oct 24 – Nov 22)
Avoid making any hasty decisions, if you are unsure about it, delay the decision-making process.
SAGITTARIUS (Nov 23 – Dec 22)
Today you spend on self-love! Grooming and makeover essentials for attracting the attention of the opposite sex in on your cards today.
CAPRICORN (Dec 23 – Jan 20)
Your social image among colleagues, bosses, professional groups will remain intact but don't become complacent if everything is turning out as per your plan.
AQUARIUS (Jan 21 – Feb 19)
Today you are in for all kinds of surprises. You go with the flow and accept what comes your way in a positive stride.
PISCES (Feb 20 – Mar 20)
Your inner voice guides you today to implement all your plans without disappointments and in a positive outlook.



Image Source: Spotboye Team