Star Vs Food: Anil Kapoor Makes 'Jhakkaas' Kitchen Debut; Farah Reveals Shah Rukh Khan Eats Only Tandoori Chicken And Salman Khan Loves Everything
In the latest episode of Star Vs Food, Anil Kapoor and Farah Khan were seen discussing Shah Rukh Khan and Salman Khan's food habits and choices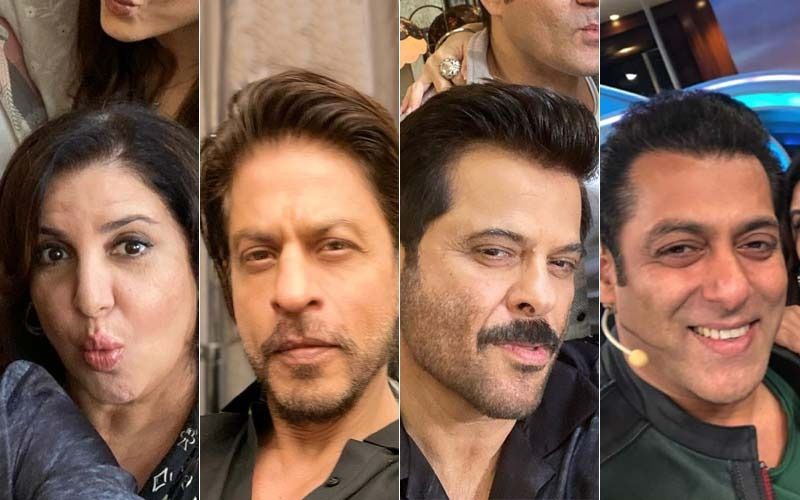 After a successful season with some of the top Bollywood stars trying their hands in the kitchen, 'Star vs Food' is back with its exciting second season. The latest episode was graced by Anil Kapoor, who was joined by Farah, sister-in-law Maheep Kapoor and Arbaaz Khan on the show. Not only did Anil Kapoor make his 'Jhakkaas' kitchen debut with European food, but also discussed Salman Khan and Shah Rukh Khan's food habits with Farah Khan.
While making some delicious food, Farah and Anil also discussed SRK and Salman's food habits and choices. Both the stars agreed that Shah Rukh Khan doesn't eat anything besides that one serving of tandoori chicken while Salman is the opposite. The Bajrangi Bhaijaan actor loves to eat everything from biriyani to chhole bhature.
Anil asked Farah, "How would you describe Salman Khan with food?" Replying to him, Farah said, "He is the only star I know, woh sab kuch khata hai (he eats everything). I have worked with Shah Rukh Khan, woh sirf apna tandoori chicken khata hai (he eats only his tandoori chicken)."
"Na woh chawal khata hai, na roti, bread toh main dekha hi nahin (He neither eats rice, nor chapati and I haven't seen him eat bread). Lekin Salman, despite having the physique, I have seen him have chawal (rice), biryani, choley (chickpeas dish)... sab khata hai (he eats everything)," Farah added.
Anil collaborated with Mumbai restaurant Silly's executive chef Ganesh and delivered lamb curry-rice, gnocchi pasta and some burgers to the special guests of the evening - Farah Khan, Arbaaz Khan and Maheep Kapoor. The 64-year-old actor ended the show on an emotional note saying that the whole experience reminded him of his mother, who used to wait for people to compliment her after serving the delicacies.

'Star vs Food's first episode featured Anil Kapoor's niece, Janhvi Kapoor, who attempted to cook Korean rice, Bibimbap along with seafood scallion pancakes named Haemul Pajeon.
Image Source: Instagram/ anilskapoor/
Farah Khan