Horoscope Today, September 30, 2020: Check Your Daily Astrology Prediction For, Aries, Taurus, Gemini, Cancer, And Other Signs
Every new day brings new possibilities, grab the newer opportunities, face the newer challenges with the help of advice given in the stars. Learn what works for you and what doesn't. Make the most of each day.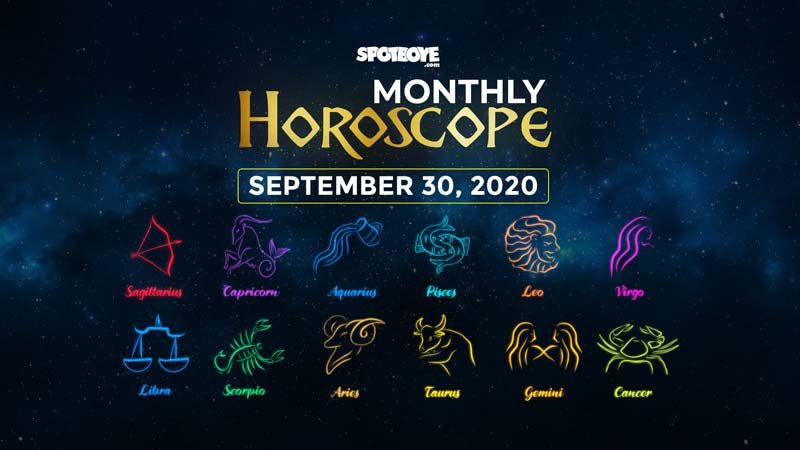 Check out today's horoscope here:
ARIES (Mar 21 – Apr 20)
Your friends, partners, or lovers may disagree with you today. You may not be able to get people committed to your opinion for the longer run.
TAURUS (Apr 21 – May 21)
You cannot always be thinking from your head, sometimes, your heart may give you the direction you need today. Music and electronic gadgets may attract you today.
GEMINI (May 22 – June 21)
Today people may praise you on your work, you will witness an emotional and mental growth. This may be an impact of your favorite tv show or film on your thinking.
CANCER (June 22 – July 23)
You are the boss, you are the master, and you rule the roost! But don't lose friends over your drive for power today. Watch what you say!
LEO (July 24 – Aug 23)
You have an edge over the competition today. Challenges from opponents are beatable as your talent surpasses that of the opposition. The best way to deal with them
is patiently waiting for the right opportunity to strike.
VIRGO (Aug 24 – Sept 23)
Your colleagues or bosses won't give you support but your skills will guide your day.
LIBRA (Sept 24 – Oct 23)
Your romantic brilliance will be at its peak today as the opposite sex feels your charm. You are at your creative best today!
SCORPIO (Oct 24 – Nov 22)
This is a good time to flaunt yourself. You are important and intelligent and do not shy away from appreciation.
SAGITTARIUS (Nov 23 – Dec 22)
Suddenly a marriage, new purchase or a career shift move has come your way. Life is about to change so brace yourself.
CAPRICORN (Dec 23 – Jan 20)
Your planning doesn't help you today, fights over petty issues will add to your growing frustration.

AQUARIUS (Jan 21 – Feb 19)
A day with positivity and a lot of hard work is here. Keep your level of energy and concentration intact to face this day in all your strength.
PISCES (Feb 20 – Mar 20)
Love life takes a front seat today as you pour your efforts into making things right. Routine daily life makes things predictable today.
Image source:- Team Spotboye