Busted: Bollywood's Beloved Nutritionist Reveals The DANGEROUS Lengths Stars Go To Just To Look Good On Screen- Video
While we all wonder how Bollywood actress like Alia Bhatt, Ananya Panday, Sara Ali Khan and others look great always on the screen, nutritionist reveals drastic steps stars take to look good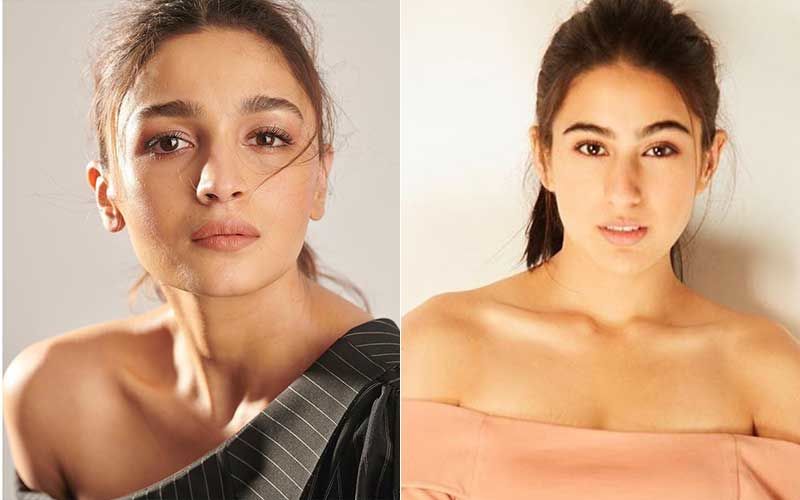 Time and again we have come across the news of how celebrities undergo painful and spine-chilling procedures just to look great on the big screen. Unfortunately, as the modelling, glamour and movie world surrounds beauty and fitness, celebrities are often seen trying their best to maintain their weight, body and physique, cutting down on eating and observing diets. Well now, in an interview, Bollywood nutritionist reveals drastic and shocking steps that stars take to look good and the dangerous lengths they go at, which are risky and unhealthy.
Speaking with Haroon Rashid of BBC Asian Network, Bollywood nutritionist Dr Siddhant Bhargava reveals some horrifying details and the dangerous lengths stars go to, just to look the way they do, on the big screen or in front of the camera. In the video, the nutritionist reveals ways celebrities indulge in trying to lose weight. Talking about what celebrities do to make their skin look sharper and crispier on the big screen, the nutritionist revealed they consume very little food before shooting. He also mentioned that they end up consuming something called a diuretic which gets all the excess body water out of one's system.
Dr Siddhant also revealed that some celebrities take anabolic steroids to get into six-packs abs shape. The nutritionist shared how changes in a human body cannot happen suddenly in a short span of six months and it is then when they take such measures to get from fat to flab. Watch!
Meanwhile, as nutritionist Dr Siddhant Bhargava shares some details on diuretics, laxatives, steroids, the truth is just shocking and scary. While Dr Bhargava advises many to not go to such lengths, not many are aware that the nutritionist also guides actress Alia Bhatt, Sara Ali Khan, and Radhika Madan and helps them to stay fit always and healthy and eat right. Also Read:
Monsoon Hair Care Tips: 5 Home Remedies To Maintain Your Luscious Hair During Rainy Season
Image source: Instagram, Favrbook