Diwali 2021 Saree Ideas: Here Are 5 Creative Ways To Drape Your Saree For The Diwali Party
Diwali 2021 Saree Ideas: Here Are 5 Creative Ways To Drape Your Saree For The Diwali Party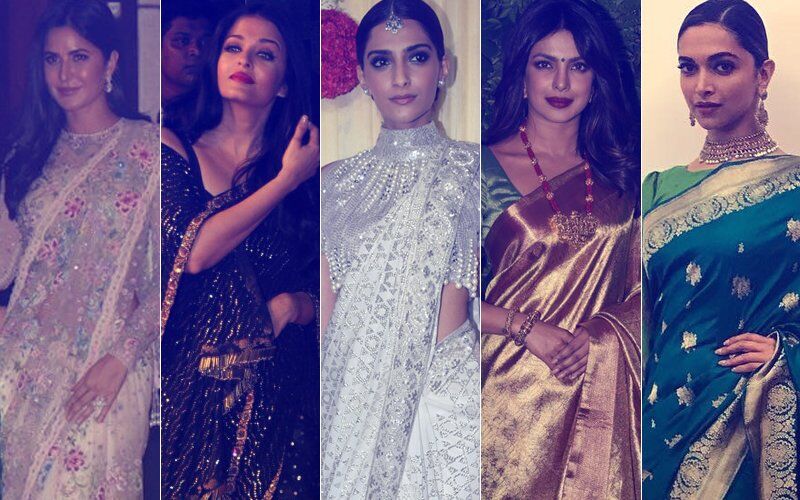 Diwali is just a blink of an eye away and we can't contain the excitement. The festival of Diwali is a festival of 5 days and women love to dress up in saree. So here we are trying to present you few different style tips to drape your saree and look different than the rest.

1. Belted style: This style of draping saree look to be worn like a normal saree but it is more than a style statement. It has a belt to cinch your waist. It adds a modern and edgy flair to the average saree look. This is a look popular in B-town but most high-profile Diwali parties will see this look this year!
2. Butterfly style: If you want to flaunt your beautiful hourglass figure then this is the best way to wear your saree. There are many Bollywood celebrities who like to wear this sensuous style of saree. Just pleat the top part of your saree's pallu into a thin column after creating a fan-like, butterfly shape at the lower part of the pallu. This is just the butterfly effect to pin for in this festive season.
3. Dhoti style: This style of draping saree is gaining a lot of popularity amongst fashionistas and is something unique and elegant. This is fast and easy and makes you look ethnic and stylish at the same time. Try experimenting with lighter fabrics and heavy borders for the right effect. try not to wear florals with this style as they may accentuate fluffy look, making you look curvier than normal. a
">
4. Bengali style: In Bengali style saree, the saree's pallu plays an important role. It is better if it has a thick border. This style has been a bolly-fav for many women since Devdas. The long pallu is something more than an accessor as it adds a touch of elegance and flowlines to your look.

5. Nauvari Zigzag style: This style of saree draping is distinguished by its unusual draping pattern.

The Nauvari ZigZag is a typical Maharashtrian style of draping a saree but it has a growing popularity since the Bajirao Mastani film. Who wouldn't love to don a Priyanka or Deepika look?
So which saree draping style do you prefer this Diwali season? Are you ready for the festive look?
SpotboyE Wishes Happy Diwali 2021! #Stay Home #Stay Safe