Do You Root For Dewy Skin? Samantha Akkineni's Skincare, Makeup Routine, Beauty Secret And Diet Plan Is The One For You
It's everyone's right to have flawless skin so, if you are wondering what all is incorporated in Samantha Akkineni's skincare routine and diet plan, you have come to the right place. It's time to have a glistening skin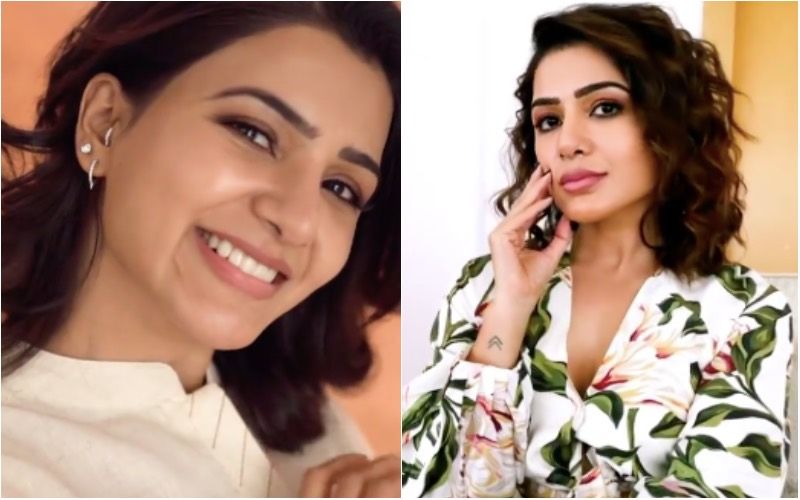 Unarguably, South superstar Samantha Akkineni has the most flawless and healthy skin, touchwood. Apart from showcasing her fashionable side, the actor also shows how she advocates health and fitness. Speaking of which, we are going to talk about Sam's gorgeous looks and what helped her to amplify her looks. It's everyone's right to have flawless skin so, if you are wondering what all is incorporated in Akkineni's skincare routine and diet plan, you have come to the right place. Interestingly, we've been making notes of the skincare enthusiast Samantha Akkineni's beauty routine that might help us and you to enhance your look.
Samantha Akkineni's Skincare routine:
Very few people keep themselves hydrated during the day. But that's not the case for the actor. She ensures to keep herself hydrated throughout the day. She not only consumes water but also adds other nutrition-rich drinks to her everyday routine, including coconut water and fresh fruit juices. She starts the day by consuming Apple Cider Vinegar to a glass of water to boost her skin essentials, as reported by Fabbon.
"The one thing we all tend to ignore that's the worst part. Because when you aren't hydrated, it shows on your skin and lips and your energy levels. Drinking water is the most important thing," believes Sam. Further, Samantha religiously follows a CTM routine which is cleansing, toning and moisturising. One of the main skincare routines that people often tend to neglect.
Moreover, just most of the girls in the country, the Makki actor is also a fan of Korean beauty trends and products. Reportedly, she uses 'Purito Galacto Niacin 97 Power Essence' and 'Purito Snail Repair Advanced Serum' for hydration, 'Jayjun Roselle Tea Eye Gel Patch' to reduce puffiness in eyes, 'Cosrx BHA Blackhead Power Liquid' to remove blackheads.
Samantha Akkineni Makeup Routine:
Well, after having healthy and glassy skin, one obviously wants to use a little makeup on the face as well. As per the report, Samantha likes to keep it au natural. Instead of using high-end products on her face, the actor is one to choose only BB cream as a foundation. For lipsticks, she opts for browns and nudes. Talking about her eye makeup, Samantha likes to go dark as she applies a dark eye-shadow, kajal and mascara.
Samantha Akkineni's Diet Plan
Apart from exercise, the other thing that aid to reduce weight is having a 'simple, clean, and balanced diet'. For breakfast, she consumes brown bread, avocado and eggs while for snacks, she has some fresh fruits. Speaking about the second meal, lunch, it consists of fish or lamb with millets. For snacks, she has sweet potatoes or eggs whereas, for dinner, she follows her lunch routine, adding some veggies.
Image source: Instagram/

samantharuthprabhuoffl