Happy Dhanteras Wishes 2021: Best WhatsApp Messages, Status, GIF Images, And Quotes To Celebrate This Festival Of Prosperity
Happy Dhanteras 2021: Top 10 Wishes, Messages, and Quotes to share with your family and friends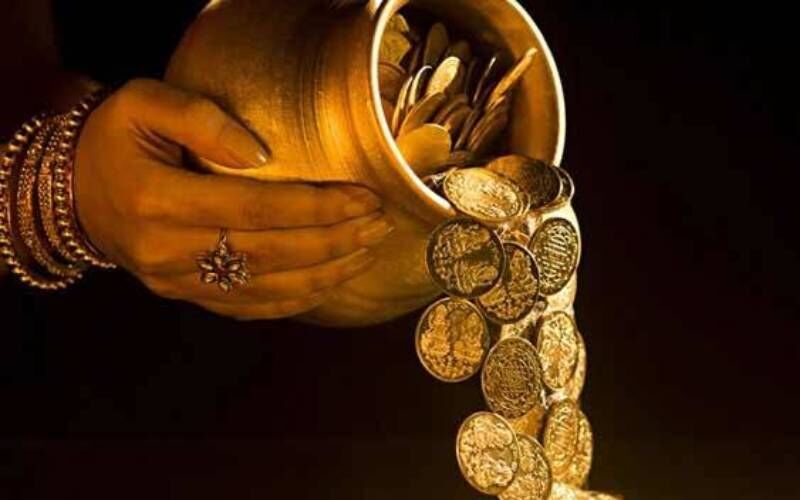 In India the festival of Dhanteras officially marks the beginning of the five-day-long festival of Diwali, we celebrate the arrival of Lord Ramchandra Home from exile of 14 years. Dhanteras is the first day of the festive season and is marked to welcome in Dhanvantari Ji at the time of churning ocean. It is an auspicious day for all Hindus and it is also believed that buying any kind of gold, silver, or household utensils brings fortune and wealth.

Talking about the celebration, the festival of Dhanteras is celebrated on the 13th lunar day of the dark fortnight (Krishna paksha) of the Hindu month Kartik. In the year 2021, the festival of Dhanteras will be celebrated on Tuesday, November 2nd. This will be followed by Choti Diwali, Diwali, Govardhan Puja, and Bhai Dooj.
1. May the festival of Dhanteras bring new dreams, fresh hopes, and diverse perspectives to fill your life with pleasant surprises. Happy Dhanteras to you and your family!

2. On the auspicious festival of Dhanteras, may your life gleam with silver; shine with gold and dazzle like diamonds! Happy Dhanteras!

3. Just like the sparkle of gold and silver, I wish your days will be brighter forever. Here is wishing you a gleaming Dhanteras 2021!

4. May Goddess Lakshmi and Lord Kuber bless your family with wealth and health. Happy Dhanteras 2021!
5. May this festival of Dhanteras bring happiness, wealth, and prosperity to you and your family. Happy Dhanteras!

6. May Goddess Lakshmi shower bountiful fortune to you and your family.

7. Dear Goddess Lakshmi Bless the recipient of this message with thirteen times wealth on this Dhanteras. Happy Dhanteras!
8. God's blessing may come as a surprise. How much you receive depends on how much your heart can believe. Happy Dhanteras!

9. Warm wishes to you and your loved ones on the auspicious occasion of Dhanteras. May Lord Kuber shower you with wealth and prosperity for a beautiful life.
10. On the auspicious occasion of Dhanteras, I wish that may each and every day of your life be bright and blessed by Lord Dhanvantri. Warm wishes on Dhanteras to all.

The occasion of Dhanteras marks the beginning of the most favorite five-day festival of Hindus that is widely celebrated across the world. This festival is of great importance both culturally and scientifically. It is one of the most important days of the year. SpotboyE Wishes Happy Dhanteras 2021! #Stay Home #Stay Safe