Happy Diwali 2020:Wishes, Messages, Quotes, Whatsapp Status, Gif Images to Share with Family and Friends
On the auspicious occasion of Diwali 2020, here are some wishes that you could use to make the Diwali of your loved ones, more special and auspicious.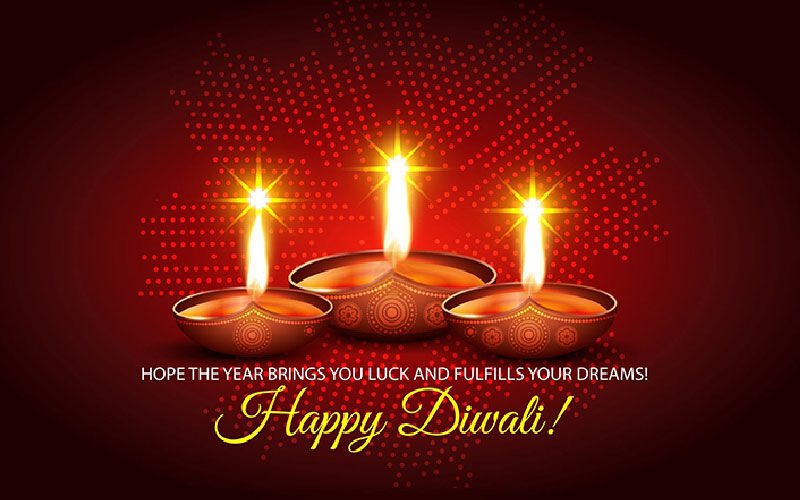 Diwali, the festival of auspiciousness and prosperity. This 5-day festival is the most cherished festival in India. People regardless of their religion come together and celebrate this festival with their family, friends, and relatives. On the day of Diwali people decorate their houses, wear new clothes, greet each other with gifts and love, exchange home-made Diwali sweets with each other, and also play firecrackers together.
During this era of technology people who are unable to meet their distant relatives and friends, wish them by sending lovely messages and quotes on the day of Diwali. Thus, here we've gathered some lovely messages, quotes, and Gifs, that would surely add more happiness and joy to the faces of your loved one on the occasion of this Diwali.
Wishes:
-May millions of lamps illuminate your life with happiness, prosperity, auspiciousness, good wealth, and health on this auspicious occasion and forever. Wishing you and your family a very Happy Diwali 2020.
-May this auspicious festival of lights and colors, fill your life with unlimited joy, happiness, prosperity, wealth, and health. Wishing you a safe and Happy Diwali 2020!
-May this Diwali, bring a beautiful beginning, fresh hope, and new dreams for everyone this year. Wishing you a Happy Diwali 2020.
Messages:
-This Diwali, I wish that the coming year brings you good luck, health, happiness, health, and wealth. Wishing your whole family a Happy Diwali 2020!
-May the beauty of the Diwali season fill your home with happiness, prosperity, and positivity of light. May the coming year provide you with all the things that you want! Wishing you a Happy Diwali 2020.
-Wishing you a happy Diwali 2020. I hope this Diwali to be a blessed and happy one for you and your family!
Quotes:
-May the divine light of Diwali spread peace, prosperity, happiness, good health, and wealth in your life. Happy Diwali 2020.
-May the light of Diyas enlighten your spirit and vanquish darkness from your life. Wishing everyone a Happy Diwali!
-Let's celebrate this prosperous festival in the true sense by spreading joy and light in the life of others. Have a happy and safe Diwali!
Whatsapp Status:
-This year was tough, spend Diwali safely so that we will be able to enjoy the Diwali in the coming years!
-May the bright and auspicious light of Diwali wipe out the Corona from everyone's life and bring peace to everyone.
-Light over darkness, hope or despair, and the victory of good in the world. May this Diwali take care of problems in everyone's life. Happy Diwali 2020!
Image Source:themind.com