Happy New Year 2022: Inspirational And Motivational Quotes, Messages And Wishes For WhatsApp, SMS And Facebook
Wish your near and dear ones this New Year 2022 with motivational and inspirational messages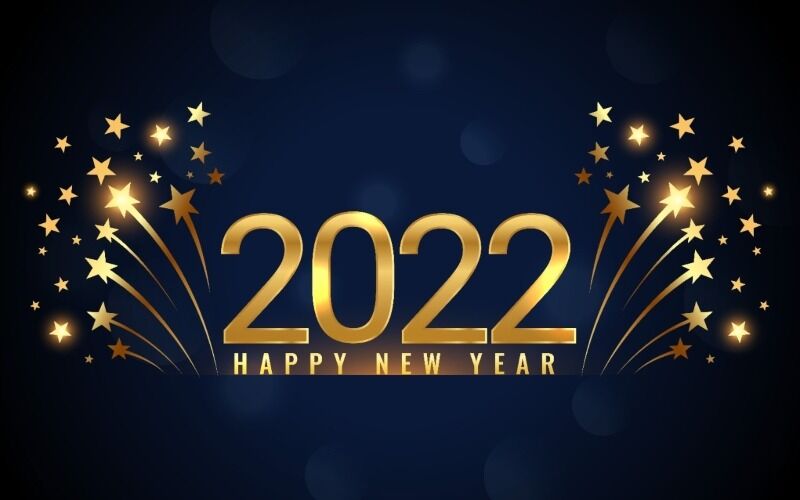 2022 is all set to give everyone new hope, positivity and happiness. It is just a day left to end this current year and everyone in different corners of the world is waiting for 2022 eagerly. Whenever the new year comes in our lives, we tend to overcome the past and try to embrace newness. So, be it the pandemic or the financial status, whatever the situation be, every new year is special for all of us and gives us the inspiration to build dreams all over again.
As er all are going to spend the last day of 2021 tomorrow and look forward to the very first day of 2022, we must spread motivation and positivity to our loved ones in life. So, having your handset loaded with beautiful inspirational quotes, wishes and messages are needed. (Also Read: HAPPY NEW YEAR 2022 Wishes: Messages, Quotes, Whatsapp Stickers, GIF Images, Hike And Facebook Status For Your Loved Ones)
Inspirational And Motivational Messages And Wishes For New Year 2022
Every end marks a new beginning. Keep your spirits and determination unshaken, and you shall always walk the glory road. With courage, faith and great effort, you shall achieve everything you desire. I wish you a Happy New Year.

No one can go back in time to change what has happened, so work on your present to make yourself a wonderful future.

The New Year has brought another chance for us to set things right and to open up a new chapter in our lives.

We will open the book. Its pages are blank. We are going to put words on them ourselves. The book is called Opportunity, and its first chapter is New Year's Day.

A New Year is like a blank book, and the pen is in your hands. It is your chance to write a beautiful story for yourself. Happy New Year.

Good things come to those who wait. Just so, when you feel like giving up, victory is within reach. Keep this in mind during the New Year.

May wisdom be the key to your success this year. Let it guide you into the New Year and help you consistently.

Here is your chance to turn over a new leaf. May you have the most successful journey ahead in the New Year.
New Year 2022 Inspirational And Motivational Quotes For WhatsApp, SMS And Facebook
"One thing with gazing too frequently into the past is that we may turn around to find the future has run out on us." -Michael Cibeuko

"Hope smiles from the threshold of the year to come, Whispering 'it will be happier." -Alfred Tennyson

"We will open the book. Its pages are blank. We are going to put words on them ourselves. The book is called Opportunity, and its first chapter is New Year's Day." -Edith Lovejoy Pierce

"Although no one can go back and make a brand new start, anyone can start from now and make a brand new ending." -Carl Bard

"For last year's words belong to last year's language and next year's words await another voice." -T.S. Eliot

"The bad news is time flies. The good news is you're the pilot." -Michael Altshuler

"Write it on your heart that every day is the best day in the year." -Ralph Waldo Emerson

"Success is not final, failure is not fatal: it is the courage to continue that counts." – Winston Churchill

"Cheers to a new year and another chance for us to get it right." -Oprah Winfrey