HAPPY NEW YEAR 2022 Wishes: Messages, Quotes, Whatsapp Stickers, GIF Images, Hike And Facebook Status For Your Loved Ones
Wish your near and dear ones this New Year 2022 with unique messages and quotes.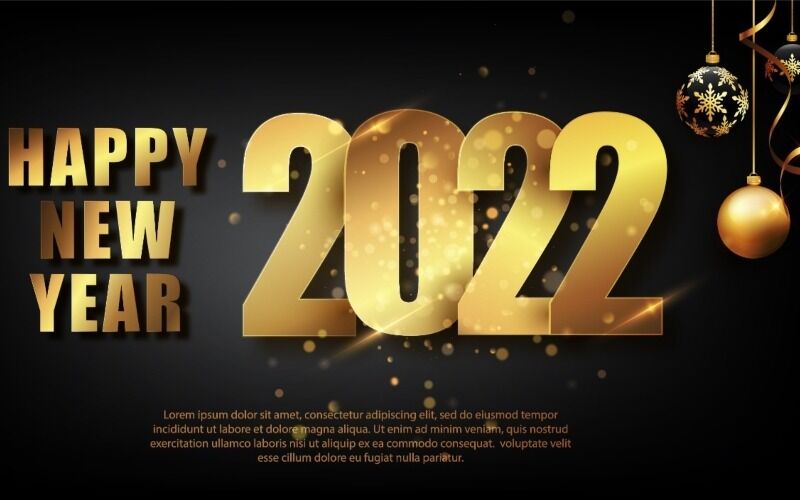 The brand-new year 2022 is waiting for all of us eagerly. It's just two days left to jump into a new year full of hope, positivity and fun. People from every corner of the world are gearing up themselves to celebrate New Year Eve 2022 with family and friends. You might have plans to host a house party or plan to attend a friend's party, but one thing you should have to keep in mind is that your New Year wish has to be unique and delightful.
Right after the New year's Bash, we all will be standing on the first day of a new year. Your phone should be loaded with messages and quotes to wish your near and dear ones. Also, do not forget to add some Whatsapp stickers, GIF images, Hike and Facebook status related to Happy New Year 2022. Take a look: (Also Read: New Year 2022: Make The Best Of Your Year-Ending Party With These Fun And Thoughtful Ideas)
Whatsapp Messages, SMS, Text For New Year 2022 Wishes:
Here's to another year full of joy, laughter, and unforgettable memories with an unforgettable friend. Happy New Year 2022!
Cheers to health, happiness, and prosperity in 2022!
I said this 365 days ago, but happy New Year!
Wishing you and yours some well-deserved downtime and a very happy new year to come.
Years come and pass, but what it takes to make them worthwhile is someone's unconditional love, wonderful memories, and zest offered to live them fully. You have given me all of these and much more in the past year, and I know there will be more to come from you in the year ahead.
As we step into another year I'd like to thank you for lifting me up every time when I am down and encouraging me to move forward. Have a beautiful year!
As I look forward to a New Year, I always think of the gifts my parents have given me. Though we're miles apart, you are always in my thoughts. Happy New Year.
One more year loaded with sweet recollections and cheerful times has passed. You have made my year exceptionally uncommon, and I wish this continues forever. With you around, each minute is a unique event for me. I wish you to have a year as incredible as you are.
Tomorrow is the first blank page of a 365-page book. Write a good one—Brad Paisley
New Year 2022 Quotes:
Maybe this year, we ought to walk through the rooms of our lives not looking for flaws, but looking for potential—Ellen Goodman
Your success and happiness lie in you. Resolve to keep happy, and your joy and you shall form an invincible host against difficulties—Helen Keller
Tomorrow is the first blank page of a 365-page book. Write a good one—Brad Paisley
I hope that in this year to come, you make mistakes. Because if you are making mistakes...you're Doing Something—Neil Gaiman
Follow your passions, believe in karma, and you won't have to chase your dreams, they will come to you—Randy Pausch
"An optimist stays up till midnight to see the New Year in. A pessimist stays up to make sure the old year leaves." -Bill Vaughn