Holi 2023 Date, Time, Significance And All Other Details: Here's When Maharashtra Celebrates The Festival Of Colours
Maharashtra will celebrate Holi a day ahead of other days and according to the tithi, the state will observe celebrations on the 6th and 7th of March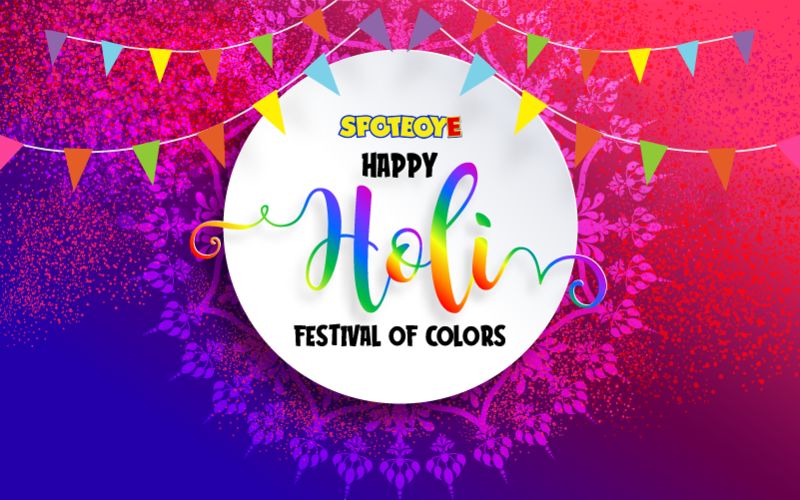 Holi, the festival of colours, is just around the corner and there's no denying it is one of the most awaited festivals. The ancient festival is celebrated across India and its celebration signifies the triumph of good over evil and the eternal love of Lord Krishna and his divine consort Radha.

This year there's been a debate about the Holi dates as not all states celebrate the festival on the same day. The two-day festival is celebrated on Purnima or the full moon night or the Phalguna month. The first day is known as Holika Dahan and the second day is celebrated as Holi.
This year, Maharashtra will celebrate Holi a day ahead of other days. According to the official notice of the government, Holi will be celebrated in the state on March 7 and Holika Dahan in Maharashtra will be celebrated on March 6.
The Purnima tithi will prevail from 4:17 PM on March 6 to 6:09 PM on March 7 while Pratipada tithi will begin at 6:09 on March 7 and continue till 7:42 PM on March 8.
HISTORY AND SIGNIFICANCE OF HOLI
The festival is played using colours. People use coloured powder, throw water balloons, and spray coloured water on each other, and indulge in festive food and sweets on the day of Holi.
Holi symbolizes joy, unity and love where differences are forgotten and people come together to celebrate.
The festival is dedicated to Lord Krishna and Goddess Radha and according to Hindu mythology, the festival is a celebration of the divine love of Lord Krishna for Radha and Gopis. Holi is a big celebration in Vrindavan and Varsana, in Uttar Pradesh which is considered the birthplace of Goddess Radha.