How To Perform Dhanteras 2020 Puja At Home: Puja Vidhi, Muhurat, Mantra All You Need To Know
Here is all the information pf Dhanteras Puja Vidhi, Muhurat, and Mantras, if you are planning the Dhanteras 2020 Puja at home.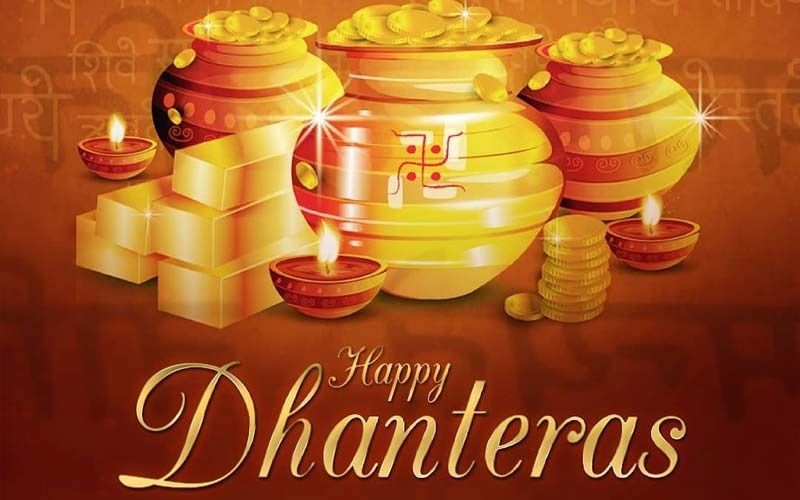 The sun of tomorrow will mark the beginning of the most auspicious festival of India, Diwali. As it has been followed from ancient times, the first day of Diwali will be celebrated as the Dhanteras on which Goddess Laxmi was born. This day has many significances as not only Goddess Laxmi but also Lord Kubera and Dhanvantari are worshipped on this day by the devotees. Goddess Laxmi and Lord Kubera are considered the Gods of wealth, and Lord Dhanvantari is considered the God of Ayurveda, which is the reason why these deities are worshipped on this day.
The prosperous festival of Dhanteras is celebrated by people all over India, as it is believed that Goddess Laxmi blesses the worshiper with good wealth and prosperity. But while worshipping these deities on this day, one should be knowing the Muhurat, Mantras, and all the things required for the Puja at home. Thus, for you guys, we have gathered all the information that is required for the Dhanteras Puja.
Dhanteras Puja Vidhi:
First of all clean your house before Diwali. Then at the time of Puja, choose a place near the temple in your house and keep the Chowki adjacent to the temple, covered with a red cloth. Spread some rice over the Chowki and place either idols or photo frames of the deities on it. Then light Diya in front of them.
Then chant the Mantras of the deities. Then offer a drop of water on the feet (Padya) of the Lord. Then Arghya, offer the water to the Lord. Then comes the Achaman, drink the water from your palm after offering it to God. Then follow the further steps in the sequence of Snana, Vastra, Yagnopaveeth, Gandha, Pushpa, Dhoop, Deep, Naivedya, Parikrama, Aarti, and at the end Pushpanjali.
Dhanteras Mantras:
There are three Mantras of three deities, chanted by the worshipers. First comes Lord Kubera's Mantra,
-Om Shri Kuberaya Namha
Anen Pujanen Shri Dhanadhyaksha-Shri Kuber Preeyatam
Namo Namah
For Lord Dhanvantari the Mantra is,
-Om Namo Bhagavate Vasudevaaya
Dhanvantaraye Amrita-kalasha HastaayaSarva-amaya
Vinashaaya Trailokya Naathaya
Dhanvantri Maha-Vaishnavi Namaha
Then for Goddess Laxmi the Mantra is,
-Om Hreem Shreem Lakshmibhayo Namah
Dhanteras Muhurat:
This year, Dhanteras will be celebrated tomorrow on the 13th of November-2020. According to the calendar, the Muhurat for Dhanteras Puja varies from cities to cities in India. In Maharashtra, the best Muhurat timings are as follows,
- For Mumbai, the best Muhurat is between 06:01 PM to 08:34 PM.
-For Pune, the best Muhurat is between 05:57 PM to 05:59 PM.
Image source: Instagram