Sniper: Singer Shaan Unleashes All-New Avatar, Portrays A Suave Gangster In His Latest Single Featuring Sonali Raut- VIDEO
Shaan's latest single 'Sniper' featuring Sonali Raut released today. The track has a new-age club feel to it and is the perfect party starter!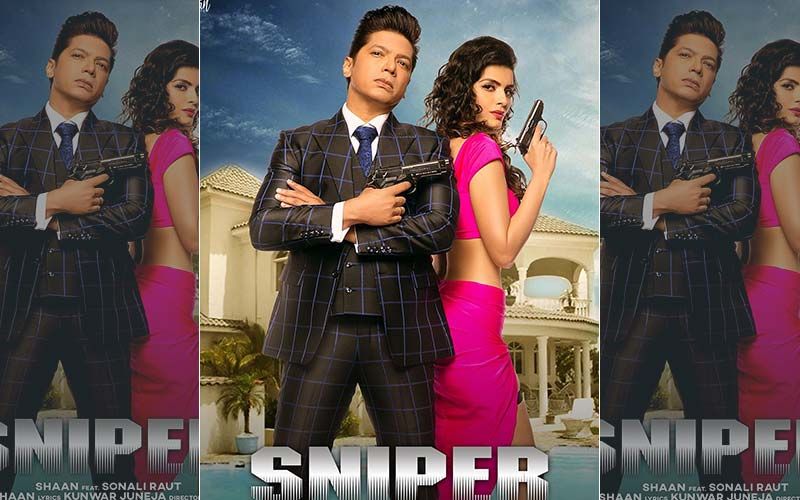 After serenading us with his soulful voice in innumerable movies and albums, the voice of Bollywood romance Shaan has unleashed an all-new avatar for his fans. Shaan's latest single 'Sniper' which has released on November 11th, will see the singer portraying a stylish and suave gangster. The track has a new-age club feel to it and is the perfect party starter. Sniper has all the makings of a perfect year end chart buster.
The video, which features the beautiful Sonali Raut as well, had been shot in Goa pre-lockdown and has all the elements that popular party destination is famous for. The video has managed to capture the essence of glamour and intrigue perfectly and is the perfect song for the upcoming party season. Shaan who is primarily known for romantic and soulful numbers wanted to do something 'out of the box' with Sniper and the new look and feel to the track is his way of breaking the stereo typical that is expected of him.
Commenting on the same, Shaan says " The track has a new-age club feel, a party starter and the lingo though frivolous, is very youthful and quirky. The Storyline for the video was decided and Mehul ( Director) pushed into playing the part .. saying that it would be something different from my previous looks and videos .. And hey, I am 48, and I thought abhi nahi toh kabhi nahi. Though I admit I was a little apprehensive initially, (what with all the bikini clad models around me) but what the heck.. it's a 'Gangta Pool Party' .... and also, as I look around me, world has moved on .. and I should too,"
Sonali on this context added," I initially thought it was going to be a romantic song as it was with Shaan but then it all glamorous and sexy and shot in beautiful locations in Goa, but it gives a Dubai feel and the album has a very interesting and mysterious concept and I hope the audience bestows their love to this work and loves the track."
Image Source: Instagram/singer_shaan