INSIDE Shahid Kapoor's Classy, Elegant Office Space Designed By Mira Rajput's Sister Noor Wadhwani Via FaceTime-PICS
Mira Rajput's sister Noor Wadhwani designed Shahid Kapoor's office space entirely though FaceTime conversations. Take a glimpse into their minimalistic and elegant space!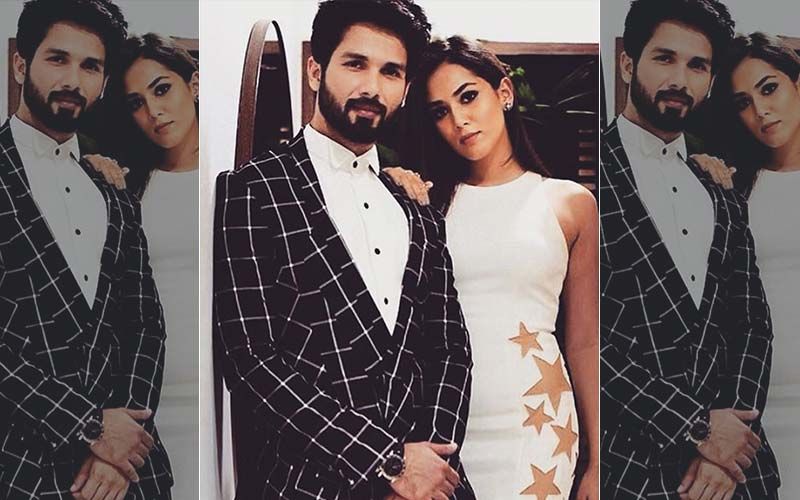 Celebrities are no strangers to a luxurious and lavish lifestyle, and from opulent homes to fancy cars, their day-to-day life surely leaves us intrigued. However, we rarely get a glimpse into these stars' homes or office spaces, and we are sure you are curious take a glimpse inside it. Well, lucky for us, Mira Rajput's sister Noor Wadhwani, who designed an office space for Shahid Kapoor, shared a few snaps of the elegant space on social media. She revealed that she designed the space entirely through FaceTime conversations, and we're amazed!
Mira Rajput's sister revealed that the space is not necessarily a formal office, but rather an informal 'office-meeting-vanity pod-call-it-what-you-want' space, which can be used for several activities. She shared three pictures giving us a glimpse into the cosy, elegant and minimalistic yet stunning office. Sharing the story behind it, she wrote, "Three years ago, over a couple of FaceTime sessions with my younger sister, we designed this rental 'office-meeting-vanity pod-call-it-what-you-want' space. I shared a few ideas and some super rough sketches from across the globe and she executed on the ground in Mumbai."
The décor is simply stunning, with warm tones. Noor further shared that she wanted to capture pictures of the space herself, but the trip did not happen. "I waited for that trip back, for that perfect time, the perfect picture, that perfect light, and while I waited, the moment passed. Of course in the grand scheme of things, with everything going on in the world right now, the pictures are quite insignificant, she wrote. Take a look at the pictures:
Image Source: Instagram/nowad.home