Karwa Chauth 2020 Makeup: Try These Simple Makeup Tips To Look Gorgeous On This Auspicious Day
Here are some makeup hacks that will give you an amazing festive look for Karwa Chauth 2020.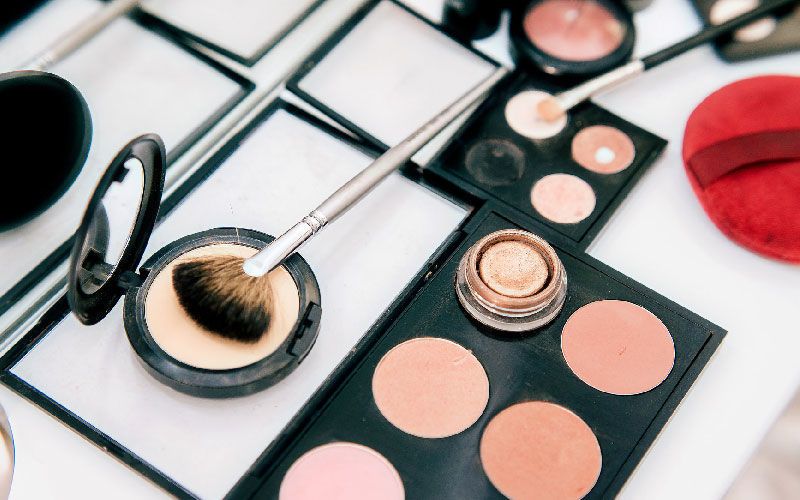 Karwa Chauth is one of the most cherished festivals in India celebrated by married women. Karwa Chauth has significant importance in our culture. Women keep fast from sunrise to moonrise, on the day of Karwa Chauth for the longevity and healthy life of their husband. This is mostly celebrated in the Northern part of India. Women apply mehndi on their hand, wear traditional apparel and jewelry to take their festive look up a notch. Women break their fast after doing pooja of the moon and having water with their husbands.
Here are some simple makeup tips that will glam up your festivities:
To get this elegant and smooth Karwa Chauth look, start the makeup by applying the moisturizer on your face to make it ready for further application of makeup. To make the base for eye makeup and brighten the under-eye, apply brightening eye cream to make it ready for the application of the concealer. While doing this don't forget to keep your lips hydrated and use a lip balm.
Now wait for a few minutes and let everything settle. After that apply the primer to make your skin smoother and keep it partially wet so that the foundation will stick better on your skin. Then apply foundation using a sponge on the face. To give your face a better structure apply the contour on the cheekbones, jawlines, nose, etc. to highlight them and blend it as per your liking. Now apply the concealer around your eyes to make it blend perfectly and make it more significant.
Now set up your eyes with a translucent loose face powder, then fix your face with the face powder. To make your makeup long-lasting, give it a touch of setting spray.
Now for the eye makeup, start by highlighting your eyebrows with a pencil. But don't go overboard to keep your brows looking natural. Now enhance the beauty of your eyes, apply glittering eye shadows as per your liking to make them glamorous and more elegant. To highlight the outer corner of your eyes, use a matte eye shadow and smoke it out with a smoother brush. Now comes the eyeliner, apply the eyeliner carefully on the borders of your eye, and take a stroke on the outer edge to make a wing. Now to give your eyes the finishing touch apply the Mascara.
Now back to the face makeup, enhance your cheeks by applying blush and highlighter. Now to make your look more traditional apply the red shade of lipstick on your lips. Now, wear your jewelry to give your look the final touch and you are ready for the Karwa Chauth. We have given the link to the more detailed tutorial for this makeup, so make sure to check it out for more details and information on cosmetic brands.
Image Source: freepik