Karwa Chauth Mehndi Designs 2021:Easy, Simple and Gorgeous Henna Designs For your Festive Fashion
9 simple and gorgeous henna designs you can try at home on Karwa Chauth.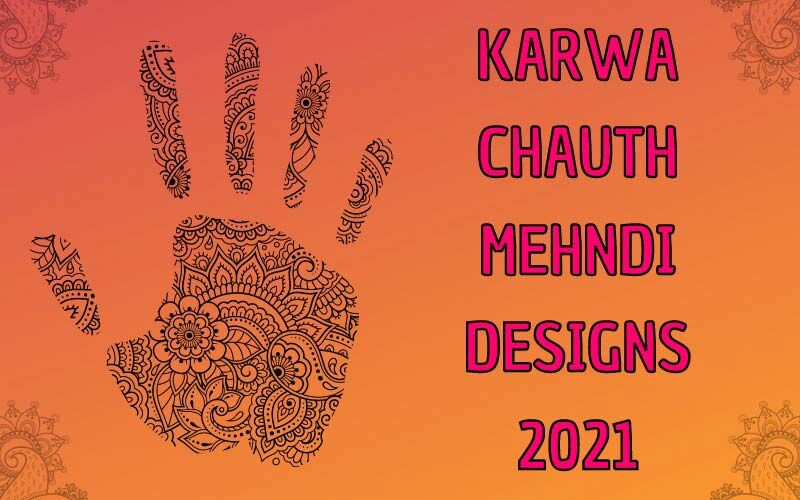 Karwa Chauth is one of the glamorous festivals celebrated in India. The married or unmarried women fast the whole day for their husbands and pray for their long lives on Karwa Chauth. They also dress up in traditional apparel and adorn themselves with jewelry just like a newlywed bride. Not only the outfit and accessories but women also add glamour into their look with make-up and adorn their hands with henna. In such a pandemic situation, one of the best options is to get ready at home. In the Karwa Chauth, if you're looking for some henna design ideas that you can create at home, then we've brought them for you. Have a look at 10 simple henna designs you can try at home this Karwa Chauth.
1. If you're feeling a bit artsy, then you can go for this jaal henna design with floral motifs.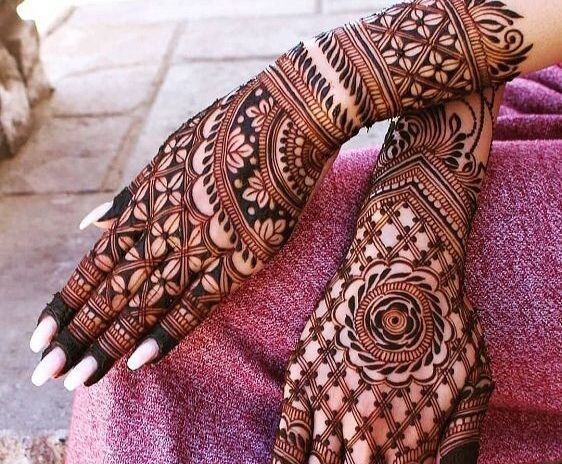 2. Circular motifs are easy to create. You can take your henna up a notch by making a bigger design like this.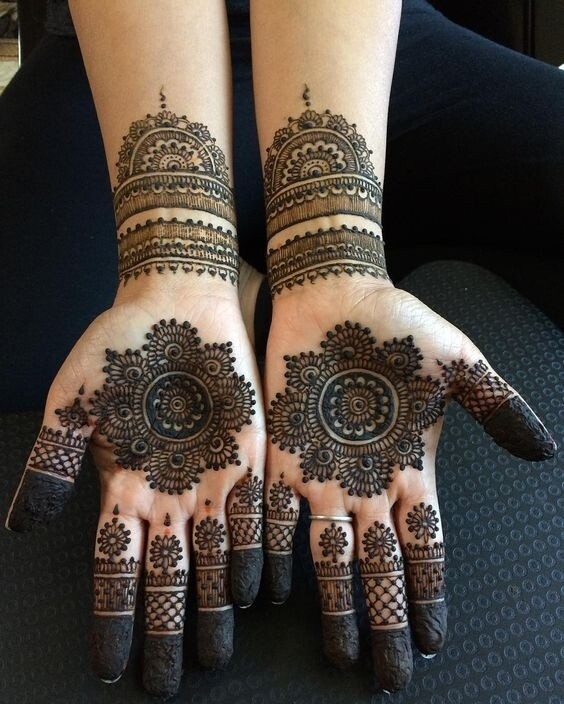 3. This rose design with leaves can be created as a border and also at the back of the hand.
4. Arabic touch henna with this simple and gorgeous design.
5. Try this chunky floral border at the back of the hand is a gorgeous design for this Karwa Chauth.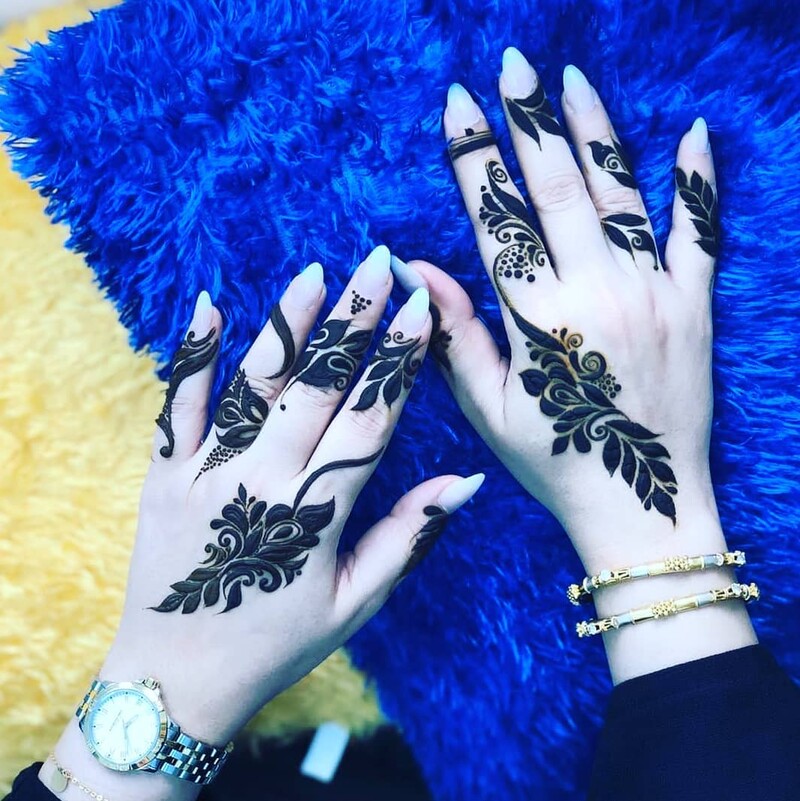 6. This beautiful design at the back of the hand with chain links will give your hands a beautiful look and festive touch.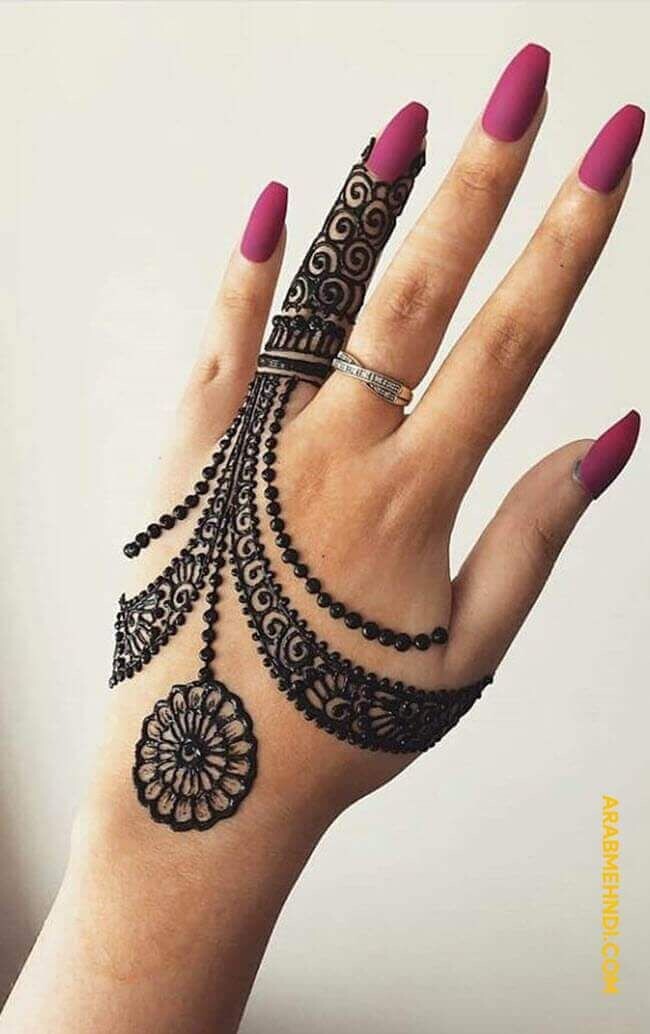 7. You may create this half-circular design with floral motifs for a heavy henna design.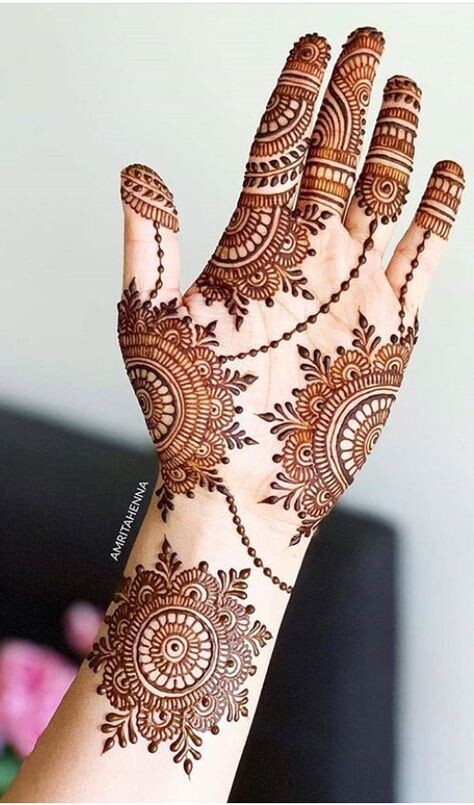 8. To create this leaf bel design is easy and looks beautiful as well.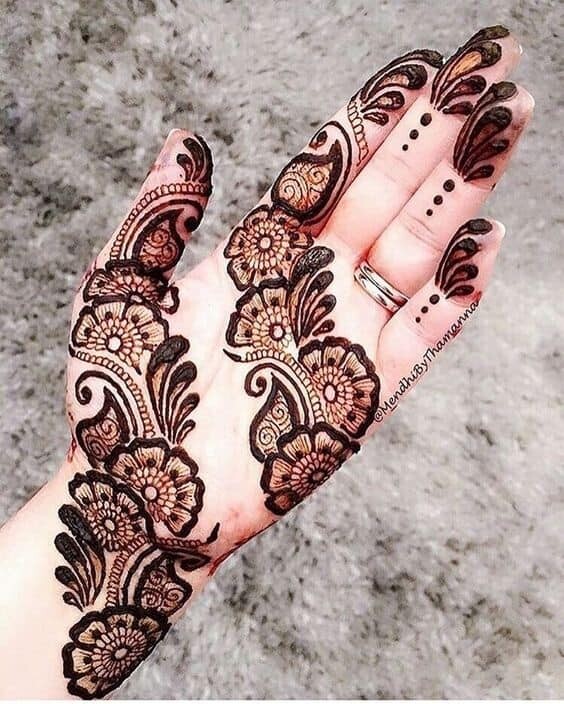 9. This diagonal bel henna will certainly win hearts and can be created in 10 minutes.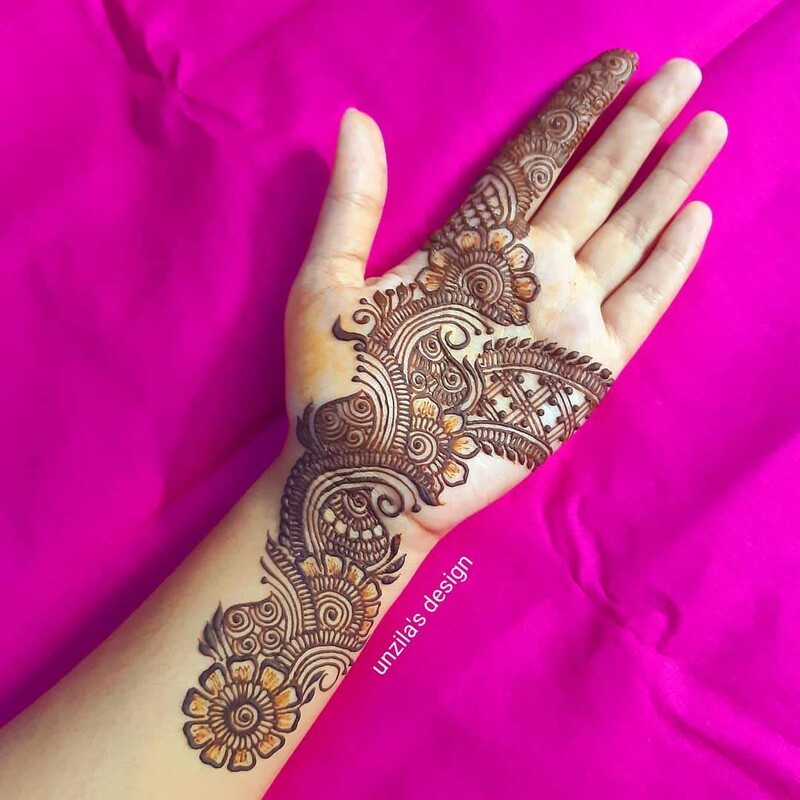 Also, find a few of the suggestions to make your henna darker:
Lemon juice and sugar mix: Once your henna dries, try this very old pattern of lemon juice and sugar. Make a mixture of sugar and lemon juice and apply on henna with the help of a cotton ball on the dried henna.
Cover your hands: Another tip to make your henna darker is once it's a bit dry, you can cover the hands with a plastic wrap and keep it long for long hours.
Cloves hack: You can also try the steam hack. For this process, heat some cloves in a pan and keep your hands over the fumes of the cloves.
Balm: This tip helps to darken the henna. Once henna is dry, scrape it off and apply a balm to your hands. This helps to develop the color of henna darker.
Image Source: 9X Team