MUMBAI RAINS: 'RED ALERT' Announced For The City And Its Neighboring Districts; Many Parts Of Maharashtra To Witness 'Very Heavy Rainfall'-DETAILS BELOW!
Mumbai and its neighboring districts - Palghar and Thane - will be on Orange alert for the next three days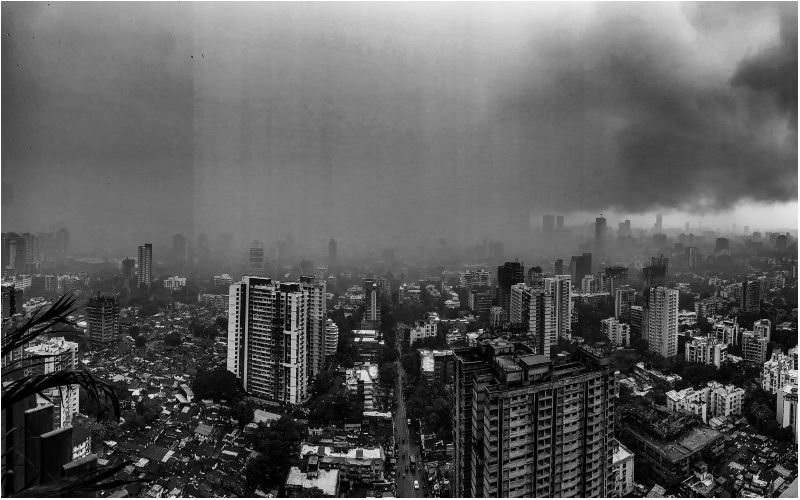 Indian monsoons are the most prominent system in the world and they primarily affect India and its surrounding water bodies. However, they can turn gruesome really quick!

But, speaking of Mumbai specifically, monsoons are always associated with mixed feelings. Unfortunately, the Indian Meteorological Department (IMD) has sounded an 'orange' alert for Mumbai as the city is expected to receive 'extremely heavy rainfall' in the coming week. As per the reports, Mumbai will remain on orange alert from Monday till Wednesday (August 11).
Nevertheless, neighbouring districts - Palghar and Thane - will be on Orange alert during the same period. Earlier, the IMD said Pune, Ratnagiri, Raigad and Satara will remain on 'red' alert on Monday.
For the unversed, an Orange alert indicates heavy rainfall while a red alert indicates extremely heavy rainfall.
Like Mumbai, coastal cities of Navsari and Valsad in Gujarat; Udupi, Dakshina Kannada and Uttara Kannada in Karnataka, and several districts of Odisha, Telangana, Chhattisgarh, Andhra Pradesh will be on orange alert in the coming week.
Meanwhile, on Monday, twenty-two tourists were reportedly stranded near a waterfall in Nashik following heavy rainfall. The tourists were rescued while one person was feared to have been swept away, said the police official as quoted by News18. Efforts were on to trace the missing person, they said.
The unfortunate event occurred on Sunday evening when the tourists went to experience the famous Dugarwadi waterfall near the Dugara river in Trimbakeshwar taluka of the Maharashtra district. Despite the warning from several local residents about the possibility of rising in the water level in view of the ongoing rains, visitors continued to march towards the waterfall without paying heed to the local's warnings and went into a valley to see the waterfall, an official from Trimbakeshwar police station said.
After the water level rose in the area following heavy showers, the visitors could not return from there due to the darkness.
Image Source:: Twiiter/chetansabnis