Ex-pornstar Mia Khalifa Weight Loss Journey: Here's What Mia Khalifa Looked Life Before Loosing 22 kg; WATCH Her Before-After PICS!
Mia Khalifa often remains in the discussion due to her social media posts and her pictures are a sheer treat for her fans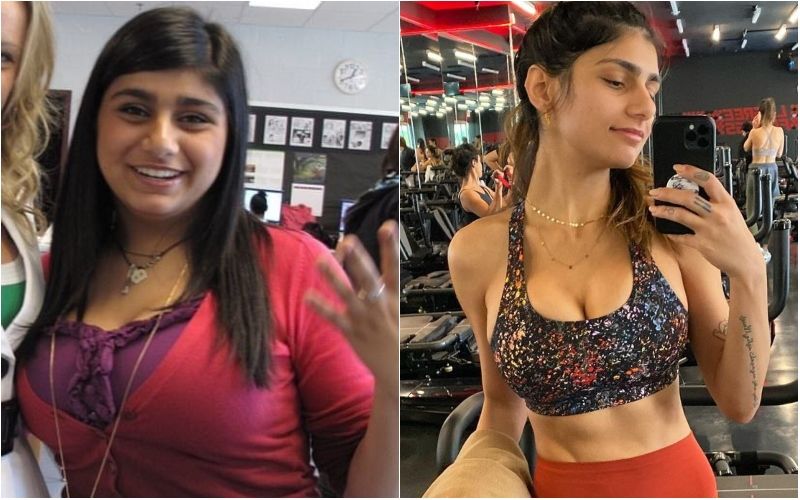 Former pornstar Mia Khalifa does not need an introduction. She has been scaling great heights and she has been through several walks of life. The ex-pornhub legend has garnered praise and won the hearts of millions of people worldwide, thanks to her contribution to the adult film industry.

However, things weren't always in her favour. While many can easily keep gazing at her curvaceous body now, she has seemingly faced a lot of flak for being overweight.
Being an avid social media user, Mia Khalifa often remains in the discussion due to her social media posts and her pictures are a sheer treat for her fans. Looking at her social media handle, it's obvious Mia is quite a fitness freak and she keeps posting fitness-related posts on her handle. We get it; you can stop drooling now!
Ex-pornstar goes to the gym five days a week and her toned body is proof of her weight loss journey.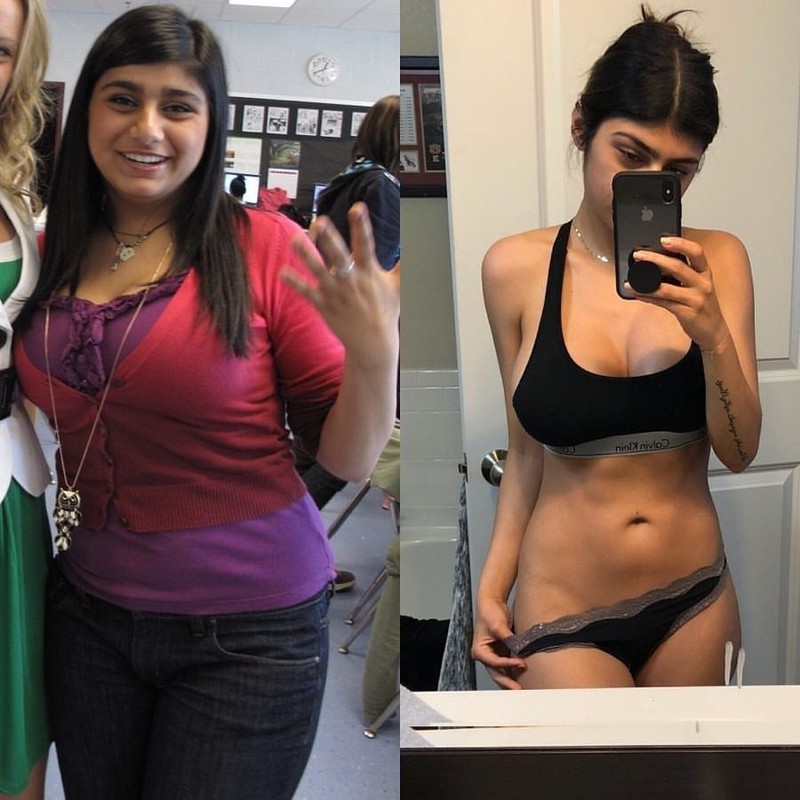 There was a time when Mia was overweight, and she worked hard to reduce her weight by nearly 22 kgs. Interestingly, several old pictures of her are going viral on social media, however, amid all the praises fans are wondering what is the inspiration behind Mia Khalifa's weight loss.
In a previous interview with BBC, Mia said, "My lifestyle was not right from school days. I used to eat a lot of unhealthy foods and didn't even pay attention to health. Due to this I gained weight and got dull skin. This was the main reason for my weight gain."
She continued, "I faced many weight-related problems before joining the porn industry. I was overweight since childhood so no boy paid attention to me. When I was in the first year of college then I started my weight loss journey and by the time I completed my graduation, I was fit. I had lost about 22 kg (50 lbs). After I lost the weight boys started getting attracted towards me. "
Earlier, Mia had also talked about how her body transformation was no miracle. "It's not 'good genes', or a 'young metabolism'," she wrote on her social media page.
Mia went on to talk about how her fit body was the result of "five days grinding in the gym every f**king week so I can go on a guilt-free culinary excursion every few months and be able to drown my protein in a creamy morel sauce...," she added.
For those who are unaware, Mia is a foodie, who once worked at an American fast-food restaurant chain, Whataburger. The porn star also loves to cook, and her posts on social media are proof.
Image Source: Instagram/Pinterest