Navratri 2020 Day 2 Colour, Significance, Goddess Brahmacharini Puja Vidhi, Mantra and Shubh Muhurat
Here is all the information you need to know about the second day of the Navratri 2020.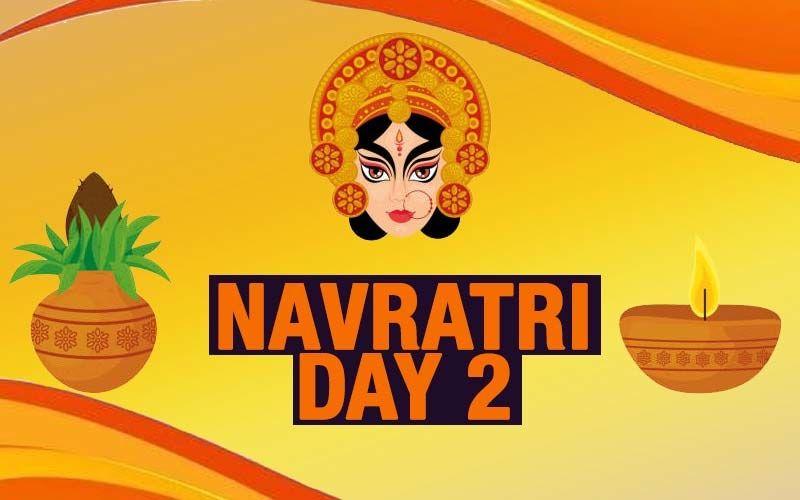 The second day, also known as Dwitiya Tithi of Navratri is filled with wisdom and knowledge with the arrival of Goddess Brahmacharini. As the second avatar of Durga, people worship Goddess Brahmacharini who represents the unmarried form of Goddess Parvati. It is said that Goddess Parvati went through the hardest self-mortification in order to get married to Lord Shiva, which gave her the name Brahmacharini.
Significance and Colour:
As Goddess Parvati was going through her penance, she faced various hurdles. During this penance, she used to live in the mountains and her diet consisted of fruits and vegetables. She is considered as the pinnacle of wisdom and calmness. She is portrayed with a Japmala and a Kamandal in her hand, while she walks barefoot. It is believed that Goddess Brahmacharini blesses everyone who worships her with peace, wisdom, and knowledge. The color for this day is Orange, which symbolizes brightness, happiness, and energy.
Goddess Brahmacharini Puja Vidhi:
On the Dwitiya Tithi, Maa Brahmacharini is worshipped by offering her flowers, Sandalwood, etc. Devotees then bathe her idol with milk, curd, sugar, and honey. After finishing the Puja Vidhi, the dessert containing pistachios is offered. After which cloves, paan, and betel nuts are offered to Maa.
Mantra:
Devotees worship Maa Brahmacharini with the mantra Om Devi Brahmacharinya Namah and Ya Devi Sarvabhuteshu. After which people chant the Dhyan mantra Vande Vanchit Labhayachandrarghkrutshekharam.
Shubh Muhurat:
According to the Drikpanchanga, the Shubh Muhurat for Goddesses Brahmacharini's Puja is between 06:23 AM to 10:12 AM.
To celebrate the occasion of Navratri 2020, India's favorite Hindi music channel 9XM and vibrant music label SpotlampE bring you the first original song of the much-awaited 9XM Indiefest with SpotlampE. The song Jab Jab Navratre Aave is crooned by the award-winning singer Shreya Ghoshal. This melody will set your festive mood. Jab Jab Navratre Aave is one of the 5 original songs which will be sung by top Bollywood singers like Babul Supriyo, Amit Mishra, Ankit Tiwari, and Bhoomi Trivedi. Check it out!
Image Source: Team Spotboye/,
instagram/ekta_durga_utsav_mandal