Navratri 2020: Day 7 Colour, Significance, Goddess Kaalratri Puja Vidhi, Mantra and Shubh Muhurat
Here is all the information you need about the seventh day of Navratri 2020.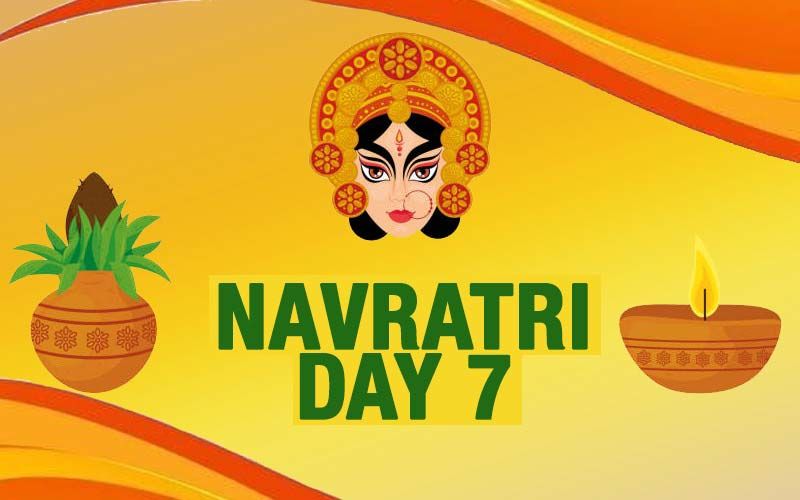 The fiercest avatar of Goddess Durga, Goddess Kaalratri is worshipped on the seventh day or the Saptami of the Navratri. She is believed to be the destroyer of demons, negative energy, and all bad things in the world. Her appearance itself invokes fear among all the demon and bad creatures. She is worshiped to gain control over fear, as it is believed that she bestows fearlessness upon her worshipers.
Significance and Colour:
It is said that when two demons Shumbha and Nishumbha invaded the Devaloka. All the gods from Devaloka reached out to Lord Shankara for help, they prayed to Goddess Parvati for help. After which she created Goddess Chandi to assist all the Gods. On the arrival of the demons, Goddess Chandi created Goddess Kali to battle them. In her battle Goddess, Kali or Kaalratri destroyed every demon along with SHumbha and Nishumbha. Thus, she is considered the fiercest form of Durga. She is portrayed as having four hands. She holds a hooked Vajra in one hand, a curved sword in the other hand. Two of her hands form Abhayamudra and Varadamudra. She rides a Donkey. Devotees worship her as she provides auspiciousness to her devotees. Thus, she is also known as Shubhankari. The Green color on this day represents the characteristics of mother nature and its nourishing qualities.
Goddess Kaalratri Puja Vidhi:
On the seventh day of Navratri, devotees should worship Goddess Kaalratri by sitting for Puja with pure mind and body. The material required for Puja includes Ganga Jal, Panchamrita, perfumed water, dry fruits, incense sticks, rice, etc. Devotees should offer Jaggery to Maa Kaalratri. The Puja should be done by following the proper procedure of Mantras and Aarti.
Mantra:
Devotees worship Goddess Kaalratri by chanting the Mantra,
-Om Devi Kaalratryai Namah
Dhyan Mantra,
-Karalvadnam Ghoram Muktkeshi Chaturbhjam.
Kaal Ratrim Karalikaam Divyam Vidyutmala Vibhushitam.
Shubh Muhurat:
The Shubh Muhurat to worship Maa Kaalratri on the Saptami is between 06:44 AM to 08:27 AM.



Image source : Team Spotboye