Navratri 2020: Day 8 Colour, Significance, Goddess Maha Gauri Puja Vidhi, Mantra and Shubh Muhurat
From Significance to Muhurat, here are all the things you need to know about Goddess Maha Gauri on the 8th day of Navratri 2020.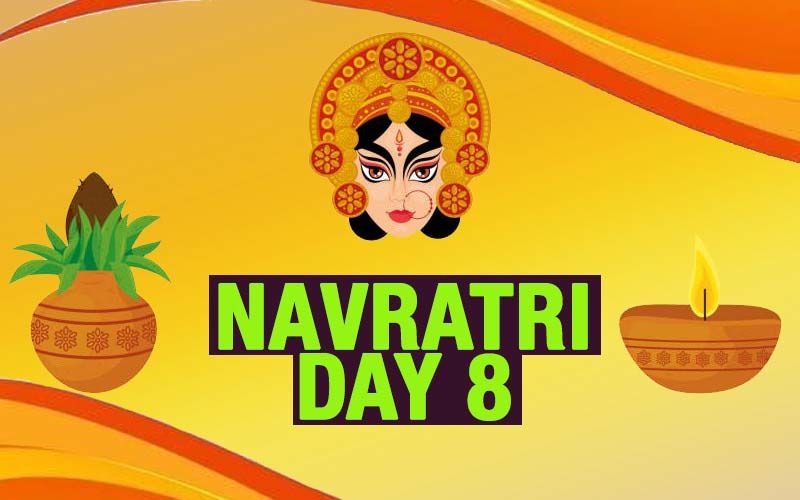 Ashtami or the 8th day of Navratri brings peace and prosperity with the arrival of Goddess Maha Gauri. Goddess Maha Gauri is the 8th avatar of Maa Durga. As her name suggests she is considered as the most beautiful and whitest of all the 9 avatars of Durga.
Significance and Colour:
Goddess Maha Gauri is believed to be formed after Goddess Parvati's penance to Brahma when she was in the avatar of Kali. As advised by Brahma, Goddess Parvati took bath in Mansarovar to gain her fair skin back and gained the name Maha Gauri. It is believed that Goddess Maha Gauri blesses her devotees with enlightenment and relieves them from all the suffering. She is portrayed as having four arms. One of her right arms is in the pose of diminishing fear, while the other carries the trident. Her one left arm carries a Tamborine and the other left arm is in the blessing position. She is portrayed to be riding on a bull. The Peacock Green color of this day depicts the desires that get fulfilled by Maa Maha Gauri.
Goddess Maha Gauri Puja Vidhi:
On Ashtami, devotees take a bath in the morning and sit for the Puja. Devotees should wear yellow colored clothes for Maa Maha Gauri's puja. They start by lighting a lamp and chanting prayers. After that, while chanting Mantras and Aartis, devotees offer Yellow and White flowers to Maa Maha Gauri. They prepare a Karsi by pouring Loung, Kapoor, Samagri, and Mango leaf in it. Devotees should invite young girls and feed them at home. After which they should offer gifts to those little girls.
Mantra:
Devotees start the Puja by chanting the first Mantra of Goddess Maha Gauri,
-Om Devi Mahagauryai Namah.
After which they chant the Dhyan Mantra,
-Poornandu Nibhaan Gauree Somachakrashtithan Ashtaman Mahaagauree Trinetram.
Varaabheetikaraan Trishool Damaroodharaan Mahaagauree Bhajem.
Shubh Muhurat:
The Shubh Muhurat for Ashtami Tithi is going to commence at 05:07 PM on 23rd October and will end on 24th October.



Image source : Team Spotboye