Navratri 2020: Kalash Sthapana, Puja Rituals - Significance Of All Nine Days
The festival will start from October 17 and will end on October 26. Last day Dussehra is celebrated.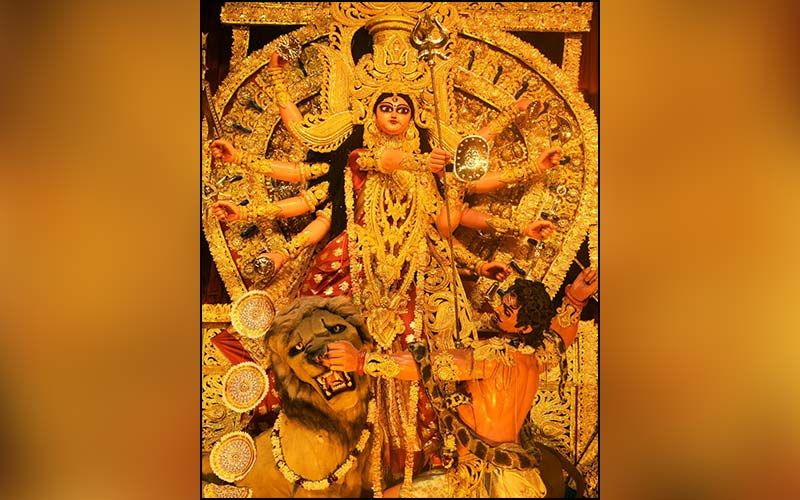 The auspicious festival Navratri will start from October 17 and end on October 25-26 depending on the timing. The festival is dedicated to Goddess Durga and her nine forms. Every form has a significance. The festival is celebrated across the country with full fervour and zeal.
On October 17, that is Day 1, kalash sthapana will be performed. The puja should be started 6:45 in the morning and will stay till 10:13 in the morning.
Puja materials: Red chunari, lamp, ghee or oil, chowk, coconut, rice, kumkum, flowers, incense sticks, flower necklace, idol or photo of goddess, betel nut, paan, clove, cardamom, batashe, kalava and dry fruits.
Puja rituals: First take a utensil and put soil in it. Put barley seeds in the soil and sprinkle some water in it. Make a swastika and then tie molly on it. Fill the utensil with Gangajal, add betel nuts, flowers and durva. Lastly add pancharatna and coin.
Nine Avatars of Goddess Durga:
Day 1: Shailputri avatar is worshipped on first day. She has power of all three god Brahma, Vishnu and Mahesh.
Day 2: This day belongs to Brahmcharini. She is known to bring happiness, peace, prosperity and grace.
On third day, goddese Chandraghanta is worshipped. She is known for beauty and bringing prosperity in home.
Day 4, goddess Kushmunda is worshipped. She is consider the creator of the universe.
Fifth day goddess Skand Mata is remembered. She represents mother figure who can fight anyone in order to protect her child.
Sixth day is celebrated by worshipping Katyayani. She is looked upon for having extreme courage.
Day 7: Godess Kalratri is most fierce and fearless avatar. It is believed that goddess was very angry and killed mahishasur demon.
Eight day we worships Goddess Gauri. Known for her intelligence and bringing peace in home.
Last day of festival is celebrated worshipping goddess Siddhidatri. She releases tension and make people clear their tension.
Navratri is celebrated two times a year. One during April month and the second in October. People observe fast for the goddess. For every day there are different colours too.
Every Garba fan is in for a treat to their ears with this popular new song, "Jab Jab Navratre Aave". 9XM, India's favorite Hindi Music Channel, and music label SpotlampE present the much-awaited 9XM Indiefest soundtrack, "Jab Jab Navratre Aave". This song is sung by Shreya Ghoshal, Babul Supriyo, Amit Mishra, Ankit Tiwari, and Bhoomi Trivedi. The beats are enough to get you grooving to garba. "Jab Jab Navratre Aave" is one of the top 5 original songs this festive season. Check it out here!
Image source:-Instagram/kolkatadurgapuja