Navratri 2020: Top 10 Bollywood Songs That Will Set Your Festive Mood
These top 10 Bollywood Garba songs would definitely set your festive mood this Navratri.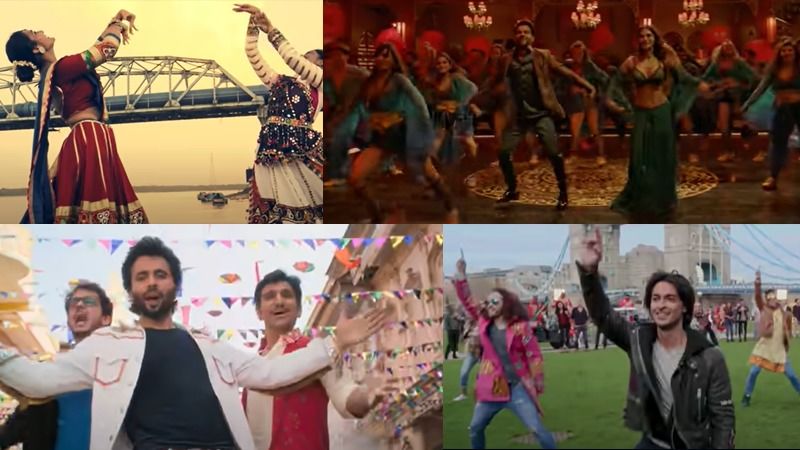 People are pumped with energy and enthusiasm every year during this festival, as they perform their favorite folk dance Garba and Dandiya. There are many traditional songs for Garba. But our Bollywood industry also has always had its impact on Garba songs. Through movies and albums, many singers have given us various Garba songs. Thus, we decided to give you a playlist of the top 10 Bollywood songs that would definitely set your Garba mood.
1: Starting with the latest song Jab Jab Navratre Aave, of the well-known singer of Indian film industry Shreya Ghoshal. This song was released just two days ago. This song has a melodious and folly beat to it. With the amazing voice of Shreya and sweet music, this song is perfect for Dandiya.
2: Second song Odhani is from actor Rajkumar Rao's latest film Made In China. The folk song Odhani which had been rocking the Garba for more than a decade was given a touch of pop with this remake. This new version of Odhani surely rocked everyone in the film. Also, this song will surely rock the Garba this year with its hyped upbeat, on which people will enjoy some modern and creative dance steps.
3: Next is the song Chogada from the film Loveyatri. This song is the new version of the traditional song Chogada Tara. This new version has a romantic beat to it rather than the old folk version. This song is perfect for the couple Dandiya, one would definitely enjoy Dandiya with their partner on this song.
4: This next song is also a new version song. The song Kamariya from the film Mitron is the new version of the song Pethalpur Maa. Like the other new versions, this one also has its own touch to the song. With powerful beats and pop music, this song is perfect for a powerful Garba dance performance.
5: Next one is the song Udi Udi Jaye from the film Raees. This song is a perfect still a big hit and has rocked the Navratri for the past three years. With a splendid beat and touch of romantic music, this song is a perfect treat for Garba lovers.
6: This one is the song that has filled the Navratri with energy and spirit for the past six years. It's the song Nagada Sang Dhol from the film Goliyon Ki Rasleela Ram-Leela. This song is a perfect powerpack for vigorous and powerful Garba moves.
7: This next song Lahu Munh Lag Gaya is also from the film Goliyon Ki Rasleela Ram-Leela. But this one has a slower and silent beat to it. The music of this song is so perfect that you could feel the change in beat with every up and down. This song has also swayed everyone with its perfect music past six years.
8: Next one is the song Shubhaarambh from the movie Kai Po Che! This song has some amazing beats which will go perfectly with any move of Garba and Dandiya. With its positive and energetic vibe, this song has rocked the Navratri for the past seven years.
9: When someone is talking about Navratri and this song doesn't click to their mind then there's no way that person loves the Garba. The song that made everyone's feet move with joy and happiness for more than fifteen years is still one of the best songs Bollywood has to offer. It is the song Radha Kaise Na Jale from the film Lagaan. With the flawless music composed by the legendary singer and music composer A. R. Rahman and the legendary voice of singers Asha Bhosle and Udit Narayan, this song is perfect for the performance of Dandiya Raas.
10. We saved the best for the last! Our pick of songs is the song Dholi Taro Dhol Baje from the film Hum Dil De Chuke Sanam. This song is the first song that comes to everyone's mind when they are talking about Garba. For nearly two decades this song has shown its legacy over the Navratri festival. This is the best song from Bollywood without which every Navratri would feel empty. This song has some awesome beats and lyrics that have preserved its legacy as the best Garba song from Bollywood.
So these are some of the songs that we think will set your Navratri mood on!
Also, don't forget to celebrate this festival in a safe and simple manner without gathering as per the guidelines of the Government. As we are still facing the pandemic, we must not forget that the safety of ourselves and the people that we love is our prime responsibility. Thus, don't let this pandemic get your spirit down, but also don't forget that it still exists!
Image Source: Yotube/Spotlampe/Sonymusic/T-Series