Sunday Brunch Recipes: Channel Sunday Vibes Right With These Easy Mouth-Watering Delicacies
Make sure this Sunday you organise a brunch party at home and surprise everyone with some amazing food preparation.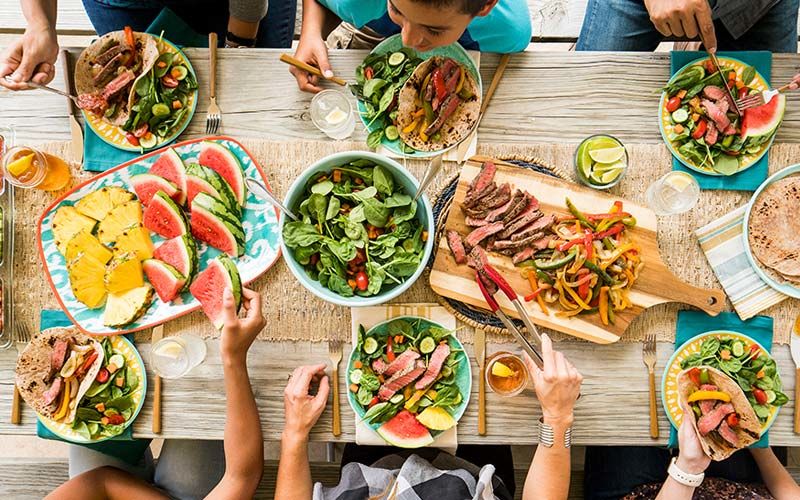 Wondering how you could make this Sunday a little productive? Well! We have a solution for you. If your Sunday mornings are lazy and you could hardly get time to invent in breakfast, you must try making some lip-smacking brunch recipes. When social distancing is the moto, then there's nothing better than enjoying some fancy brunch at home with family.
The good news is, we are here to help you with the recipes which are pretty easy and need less effort. So, what are you waiting for? Put on your chef hat and let's get started.
1. Chicken And Mushroom Lasagne
A Sunday Brunch with cheesy chicken and mushroom lasagne can make a perfect scene. To prepare this at home you have to stir chicken and onion in a heated wok with oil. After 5 minutes add mushrooms, garlic and thyme. Now in a bowl combine butter and flour and keep cooking it in low flame. After thickening, add salt, pepper and cheese. Now make a layer of the sauce in the lasagne dish and top it with noodles and then layer again with the sauce and finally put the chicken mix. Bake it for 40 minutes at 180C.
2. Classic Panzanella Salad
If you are more reclined at the fitness side of a lifestyle, here's an irresistibly delicious salad for you. To make Panzanella you need to add some bread pieces and salt in the heated oil. Toss it frequently to turn it brown and crispy. Now in a bowl mix chopped tomatoes, red pepper, cucumber, onion and capers. Now mix them well with some vinegar and salt. Add the fried bread pieces and season it with herbs, oregano and pepper.

Image source: beeflovingtexans,Youtube/Foodwishes/Twisted