This Weekend Make The Best Of Your Cooking Skills With These Yummy Snacks
This weekend try these yummy and delicious snack recipes like it's no big deal. Winter evening, chai and lip-smacking snacks- you are sorted.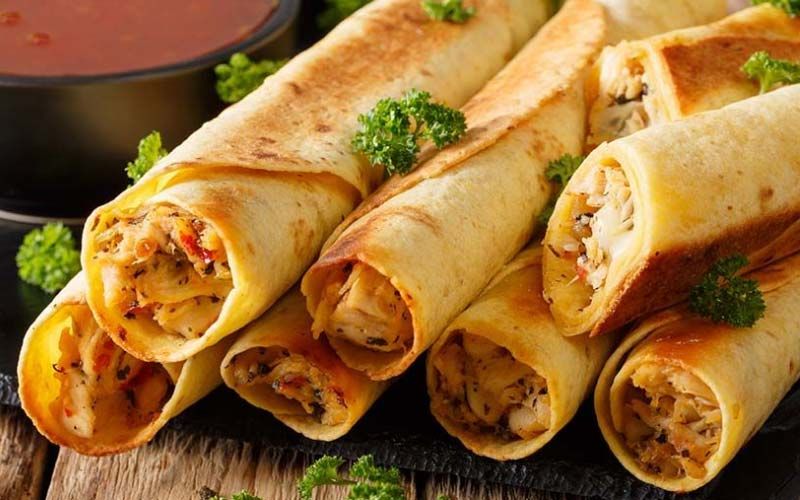 Running out of recipes to snack on this wintery weekend? Don't worry! We are here at your rescue. When the weekend approaches, our mood automatically gets lifted up. From organizing a house party to indulge yourself in quick food preparations, weekends are full of happening stuff. So, if this weekend ahead, you have some interesting plans to cover and don't want to spend hours slogging it out in the kitchen, we have a great solution for you.
Instead of ordering those usual fries and chicken tikkas, try out these easy and lip-smacking snack recipes at home. Take a look at these snack recipes which need less effort and time both.
Onion Pakoda:
Our all-time favourite onion pakodas never disappoint us. To make them at home you have to add gram four, cumin seeds, turmeric, red chillies, ajwain and salt in a bowl. You have to mix some water to make a thick paste out of it. Now chop onions and add them into the gram flour concoction. Now preheat the pan with your preferred oil and put onion dumplings into it. After turning them golden brown, strain the oil from the pakodas and serve.
Potato Bread Rolls:
Another mouth-watering snack for this weekend can be potato bread rolls. To get started with this, the first step you must follow is to mash boiled potatoes. Now add chopped onion, green chillies, cumin powder, salt, red chilly powder, dried mango powder, garam masala and fresh coriander leaves on the bowl of mashed potatoes. After that, take a few slices of bread and soak them in water for 5 seconds. Now make small dumplings of potato and cover them with soaked bread by folding the edges. Add some bread-crumbs on the outer side of the roll and deep fry them. After turning brown take them out from the pan and voila! It is ready.
Deviled Eggs:
Egg devils or deviled eggs are one of the most loved non-veg snacks of all times. To make it, you have to boil eggs first. Now cut the boiled eggs into two similar halves and take out the yolks gently. After that, mix mayonnaise, dijon mustard and seasonings with the yolks. Now put the concoction inside the egg whites. Add seasonings and herbs and serve.

Image source: littleletterslinked,youtube/dindigulfoodcourt/Toasted/Thecookingfoodie