TikToker Turns SEMEN Into Jewelry As New Fashion Trend And It Will Make You Go NUTS; Forbidden Jewels!
Amanda Booth, a businesswoman and Tiktoker has been cooking up a solid clientele on TikTok, for her jizz based jewellery, handcrafted trinkets and ornaments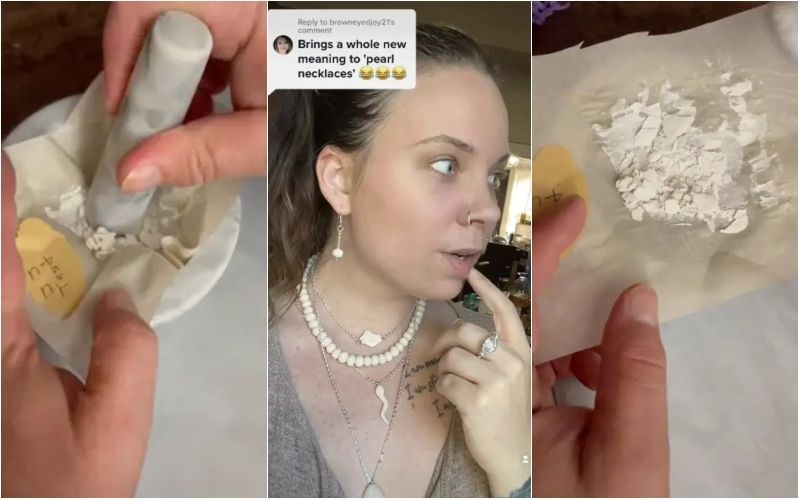 As if diamonds, pearls, and emeralds weren't satisfying, this new type of jewellery will make you go nuts!

A woman is hawking custom-made jewellery created with traces of human sperm and her business seems to be going extremely well. Amanda Booth, a businesswoman and Tiktoker has been cooking up a solid clientele on TikTok, where masses have been hitting her up and requesting she make them handcrafted trinkets and ornaments they can wear that are infused with bodily fluid, male ejaculate specifically, reported TMZ.
Meanwhile, a VICE report detailed her process of what goes into making the new sperm jewellery. Booth was already involved with this idea even before semen was introduced. Her videos were popular for working in dead people's ashes, breast milk and even hair into her custom pieces.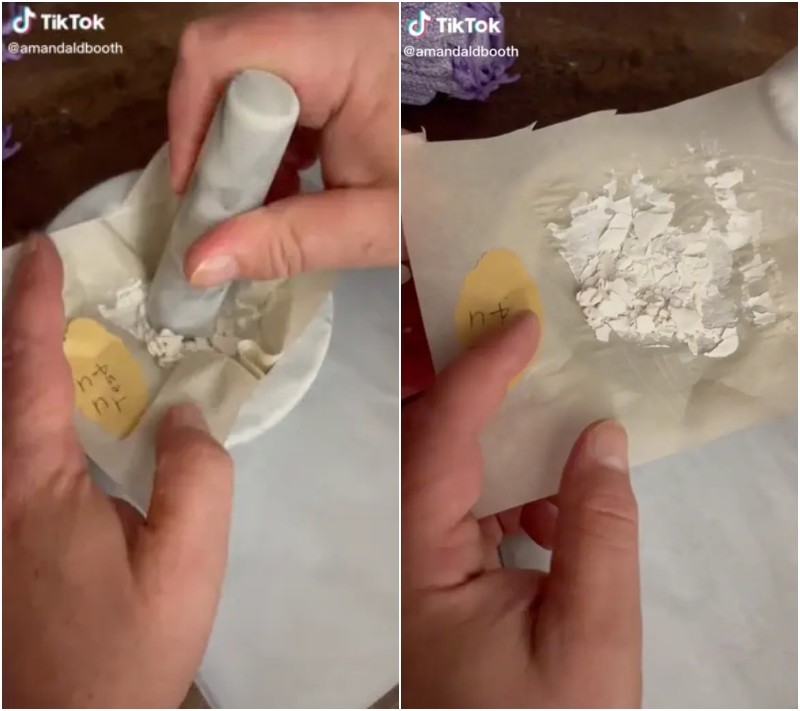 Speaking to Vice, Booth explained: "Fresh samples are one thing, but when they've been in the mail for a little bit, I mean... it smells like semen, you know what I mean?"
She added: "We process them [semen samples] at the end of the day, otherwise we're sitting in the smell all day and it's just... We did it in the morning one day and it was just like, 'No, I'm never doing that again'."
Booth half-jokingly floated the idea on Facebook and someone asked if should brew up a mixture and the challenge intrigued her.
She started out with her husband Jesse Mullin's semen which she then completely dried via a dehydration process, ground up and massaged into her clay creations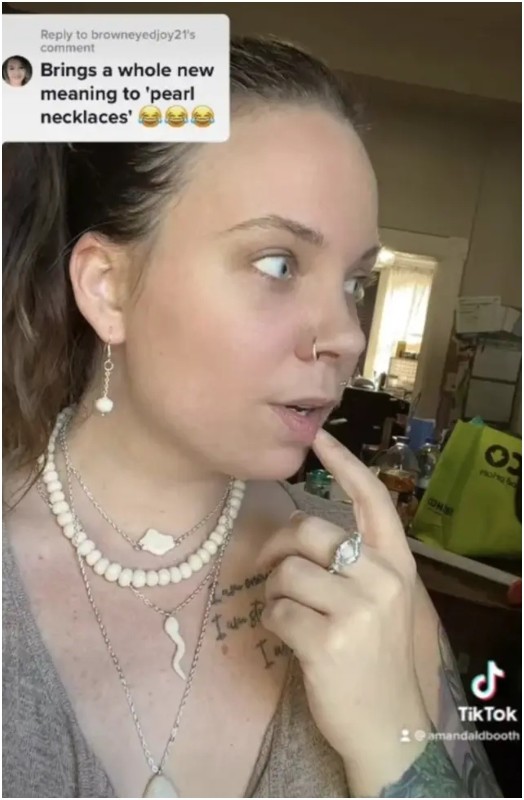 Shortly after sharing the TikTok post about her first semen pieces last month, Booth's video has blown up and her DMs are choked up with requests.
Epsy, who is one of Booth's clients, explained that they had ordered a 'pearl' jizz pendant, as they wanted something that would represent her and her husband's 'dominant and submissive' relationship.
Epsy explained: "We ended up opting to have my husband use a condom, and then cut the end off of the condom, to deposit the sample in a specimen tube. We then sealed the tube with electrical tape around the cap, and vacuum sealed it before placing it in a padded envelope, to be mailed."
Image Source: Instagram