Vijay Diwas 2020: Date, Significance and History - Know More About India's Victory Over Pakistan In The 1971 War
The history witnessed India's win against Pakistan on 16th December when Marshal Sam Manekshaw uttered "You surrender or We wipe you out" to the Pakistani armed forces. The day is named as Vijay Diwas or Victory Day.
When Bangladesh emerged as an individual country, the event was followed by a heart-wrenching war between India and Pakistan, named as Indo-Pak war,1971 and Bangladesh Liberation War, 1971. Before this event, Bangladesh was the part of Pakistan and was called East Pakistan. The war took place because it was believed that the people from Bangladesh were exploited by the Pakistani army. Thousands of women raped, millions of people killed, beaten and assaulted. To draw an end to Pakistan's oppression on Bangladesh, India supported them with the strong-armed force and history wrote a proud victory in Indian chapters.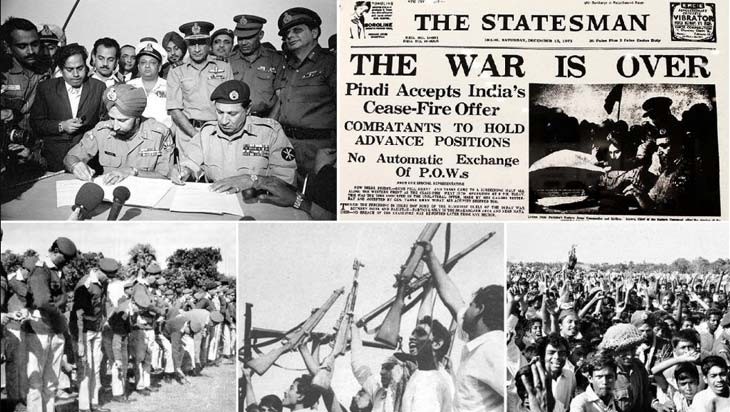 "You surrender or We wipe you out"- stated by India's Field Marshal Sam Manekshaw on 13th December and India won the war over Pak armed forces. Hence, on the Vijay Diwas, India remembers the contribution of the brave soldiers who had lost their lives for our motherland.

Also, this glorious day is honoured to pay tributes to the Amar Jawan Jyoti in New Delhi.



Image source: Localpress/, Twitter/Su man