Zombivali: Official Teaser Of Lalit Prabhakar, Amey Wagh, And Vaidehi Parshurami Starrer Horror Comedy Out Now
Don't miss out on the amazing teaser of Lalit Prabhakar, Amey Wagh, and Vaidehi Parshurami starrer upcoming, most awaited horror comedy film, Zombivali.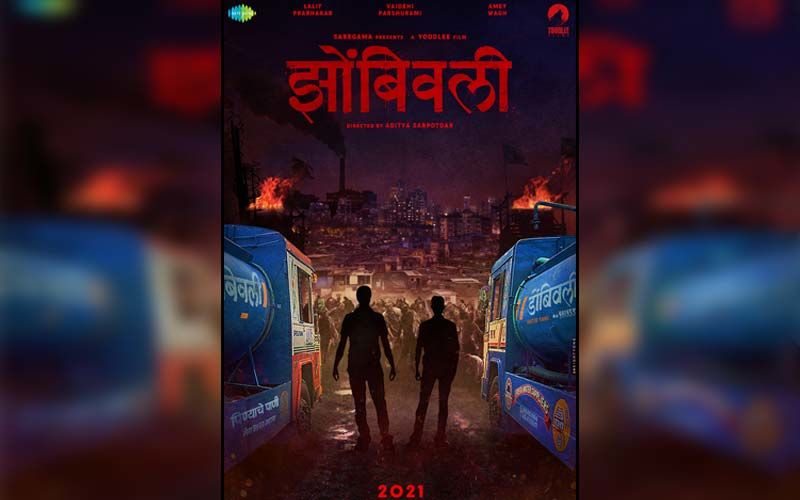 Director Aditya Sarpotdar is one of the most creative directors we have in the Marathi industry. Known for introducing new concepts and amazing stories, the director has given many hits like Mauli, Faster Fene, and Classmates. After these huge hits, the director is all set to thrill the Marathi audience by introducing the Zombies for the first time in our industry with his upcoming blockbuster, Zombivali. As the title suggests the film is based on a zombie apocalypse. Starring actors Lalit Prabhakar, Amey Wagh, and Vaidehi Parshurami in the lead roles, the film has a concept that was never seen before in the Marathi industry.
Since last year, the fans have been so curious and excited about this film. And the cast also kept the excitement growing with each post they shared on social media. Finally, after a long wait, the cast has released the first teaser of the film on social media.
Sharing the teaser of his film, Amey said "झॉम्बी आले शहरात, घुसण्या आधी घरात,

गाठा त्यांना, ३० एप्रिलला जवळच्या थेटरात .. " meaning, Zombies have entered the city before they break into your house, catch them at any theatre near you on 30th of April. Saying this the actor revealed the release date which is 30th April, this year.
The teaser looks amazing. We can see Amey playing his character as intensely as ever. Talking about Lalit, the actor will be seen in the action mode in this film. Vaidehi on the other hand seems to have a character of a silent and brave girl in the film. The teaser has lit a fire, as we can see through the huge response of the fans. The teaser itself has given the example of the fantastic direction of Aditya, imaging how amazing the film is going to be. The story, acting, direction, and everything look great. It seems like this April is going to be a Zombilicious, judging by the excitement among the fans.
So, this April, get ready to enter the thrilling and crazy city filled with zombies everywhere, Zombivali!




Image source: Instagram/ameyzone, IMDb