Akshay Bardapurkar Talks About World's First-Ever Exclusively Marathi OTT Platform - Planet Marathi OTT
Here's what the passionate filmmaker has to say about his upcoming OTT platform, Planet Marathi OTT: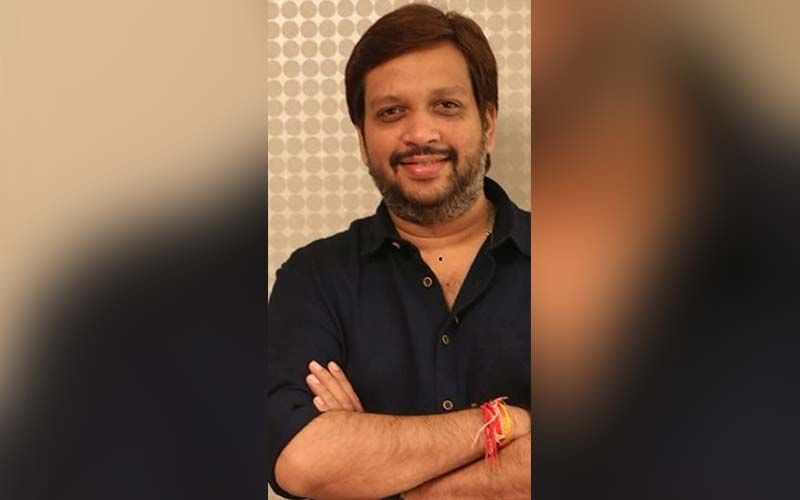 Producer Akshay Bardapurkar has more feathers to his hat that you can count. He is a producer, philanthropist, as well as a politician. The AB Aani CD filmmaker who made a film marking the debut of Bollywood's legend Amitabh Bachchan has also released the trailer of his upcoming film Goshta Eka Paithanichi starring Sayali Sanjeev and Suvrat Joshi in the lead. His next Chandramukhi is also soon to hit the screens. Here's what the passionate filmmaker has to say about his upcoming OTT platform, Planet Marathi OTT:
What inspired you to come up with an OTT platform?
Marathi film fraternity has come a long way with respect to creating good content, but of late, the industry is facing a tough phase. There is a cut-throat competition from Hindi and International films when it comes to getting theatres, the challenge of distribution, lack of audience support and budgets have been looming over us. Just to make matters worse the pandemic has hampered the release of a number of promising films. This pushed me to create a platform that curates and nurtures the content that is exclusive for the Marathi audience. Planet Marathi OTT is the first Marathi OTT platform in the world.
Knowing there are big players in the OTT market, how does Planet Marathi plan to be different from the others?
To be honest, there are no players in the Marathi entertainment industry! I do not consider the current OTT players as contemporaries for Planet Marathi OTT. Their selection of Marathi content hardly does justice to the plethora of entertaining content the Marathi industry actually has to offer. I want to urge more players to enter this market, it will only benefit our industry, create more opportunities, and honor our language.
For now, we are the only OTT platform to showcase Marathi plays, web series', live shows, children's entertainment, talk shows, cooking and art channels, fitness live-streams, etc. Planet Marathi OTT is the new TV for your mobile.
What can the viewers expect from Planet Marathi OTT?
The question is, what they can't expect! We are offering a seamless entertainment experience for every age across the globe. A 6-year-old to a 60-year-old, they will all enjoy Planet Marathi with the same ease. Fifty thousand hours of entertainment is ready with us already and we are adding another fifty thousand. We will always thrive to be ahead of our game in offering the best entertainment to Marathi audience and creating the best platform for Marathi talent.
As a producer do you feel language is a barrier that stops good content from getting its due credit?
No, I don't think the language is the barrier to why Marathi content is not getting its due credit. The reason is our approach! We have great actors but we need to make them stars, we have awesome screenplay but we fail to create the buzz for our movies. Our content is great, it has not been packaged to meet the demands of the global audience. Only if producers back up their project with good finance, if they brand themselves uniquely, if they create amazing stars, they can create enough buzz that even mediocre content starts selling well in the times to come. I think more than your language, the 'buzz' around your movie sells your content well!
image source: imdb