'Babuji' Sudhir Phadke's 100th Birth Anniversary
Today is 100th Birth Anniversary of 'Geet Ramayana's popular voice Sudhir Phadke.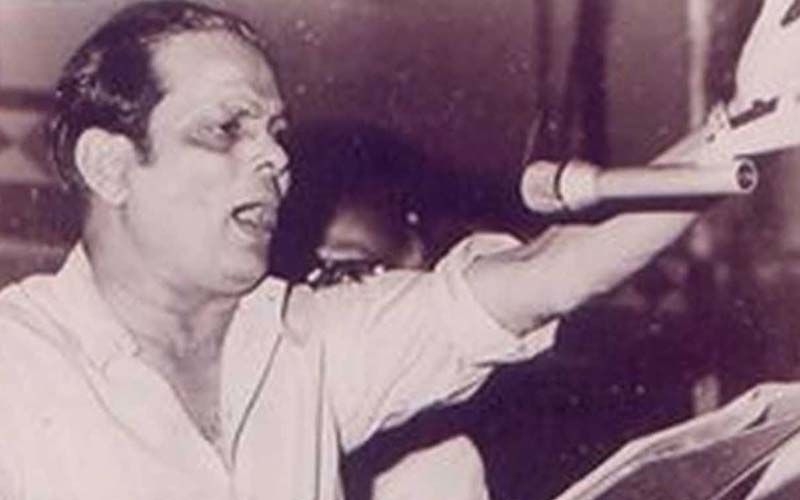 Sudhir Phadke is popularly known as 'Babuji' in the film and music fraternity. He brought alive more than 500 songs across Marathi and Hindi films through his voice and composed music for over 84 Marathi and 22 Hindi films in his career span. For over 50 years music industry has enjoyed Sudhirji's music. He was a pioneer in classical 'Bhaav Geet' genre and brought intense emotions in his songs by giving meaning to the lyrics.
Growing up in a humble family, Sudhirji couldn't afford pursuing his dream of engineering but always emphasized on his son's Shridhar Phadkeji's education. Vamanrao Padhye or famously known Padhye Bua in Kolhapur granted Shridharji the art of classical singing. Shridharji aspired to sing like Balagandharva, Hirabai Badodekar and K L Saigal eversince.
G D Madgulkar's, 'Daryavari Nach Kari' was the debut of this legend in music composition. 'Jyoti Kalash Chalke' by Lata Mangeshkar, 'Pehli Tarikh', sung by Kishor Kumar, 'Maratha Sphurti Geet' the regimental song of Maratha Light Infantry, 'Ashi Pakhare Yeti', 'Vikat Ghetla Shyam' etc. are some of the iconic compositions by Sudhirji.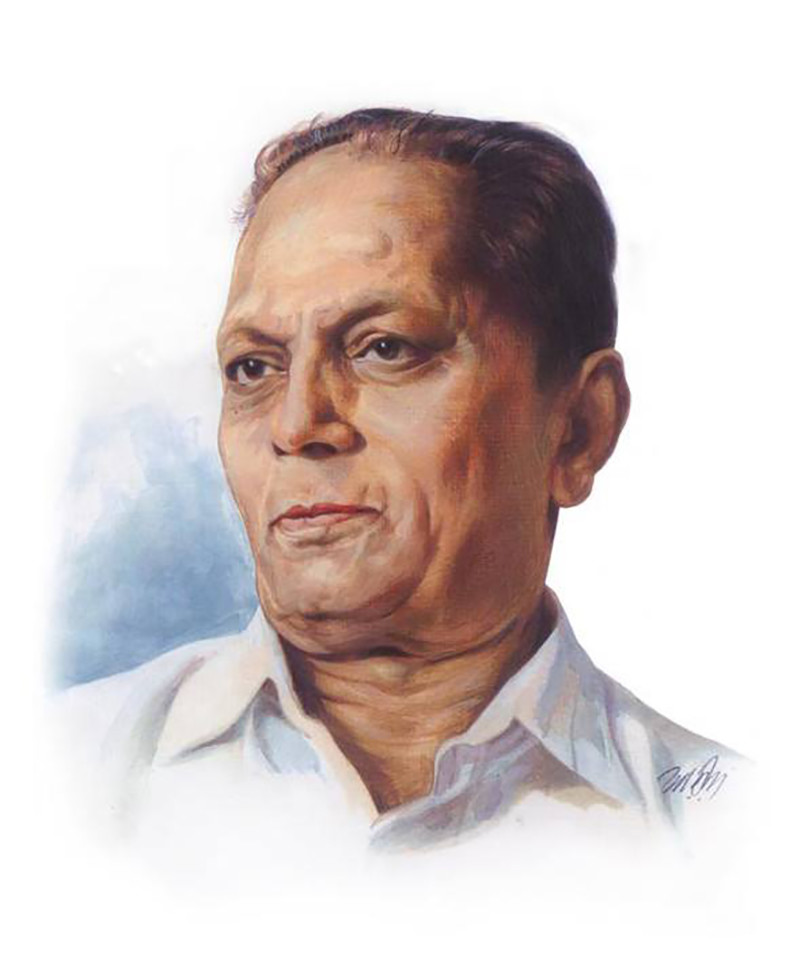 56 songs of Geet Ramayana were written by G D Madgulkar and sung by Sudhirji. The first broadcast of 'Geet Ramayan' by Sudhir Phadke was done by All India Radio, Pune in the year 1955 on the occasion of Raam Navami. This masterpiece was then translated in 9 Indian languages. Manik Varma, Lata Mangeshkar, Ram Phatak, Usha Atre etc. were some of the other iconic voices in the history of 'Geet Ramayana'.
'Sudhir Phadke' is a title for many respected awards today but he himself won lot of recognitions liked Sangeet Natak Akademi Award in 1991 and the legendary Sahyadri Swara Ratna Puraskar in April 2002, presented by DD Sahyadri.
Sudhirji's production 'Ha Mazha Marg Ekla' won a Rashtrapati Puraskar. During the final days of his life, Phadkeji dedicated himself for producing the 'Veer Sawarkar' film in Hindi. Sudhir Phadke last sang and composed music for this movie. Babuji and passed away on 29th July 2002 in Mumbai due to a stroke at the age of 82.
Apart from music Babuji was a part of RSS, a freedom fighter and activist. He helped freedom fighters smuggle arms in his musical instruments. He led the rescue mission for Mohan Ranade, supported Goa Freedom Movement and led India Heritage Foundation in the United States.
image Source: cinestaan