'Dhurala': Who Makes A Better Couple? Sai Tamhankar-Ankush Chaudhary or Sonalee Kulkarni -Siddharth Jadhav? Check Out Who Is Trending!
This multi-starrer film has created a competition in the leading couples of the film, Sai Tamhankar-Ankush Chaudhary and Sonalee Kulkarni -Siddharth Jadhav!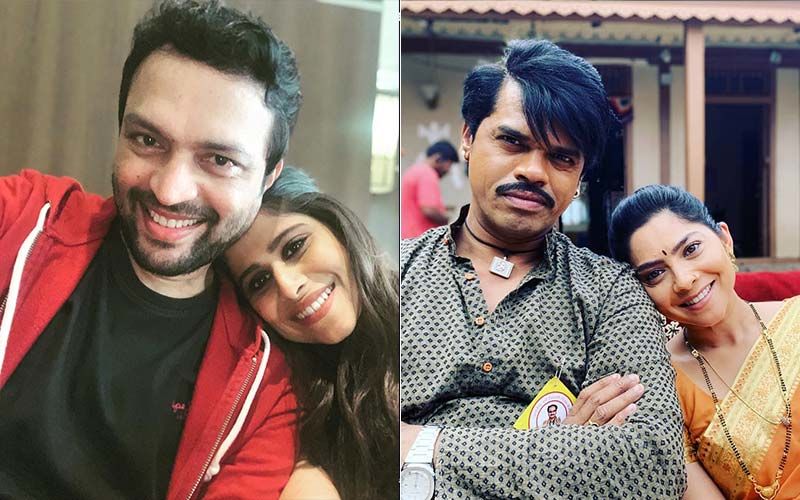 Ever since the launch of the 'Dhurala' poster the film promotions have created a frenzy in the fans. The teasers and trailers indicate this film is about a family that is on the brink of an internal battle due to the power play for the general elections.
In the trailer, you can see that the couples are in a fight against each other in spite of being a family. The women are seen defending the stands taken by their respective husbands and making obvious the enmity and fierce competition.
Looks like there is a healthy competition going on on the social media handles of these two couples off-the-screen as well. Sai posts on Instagram a picture of their couple in the film that is exactly in time when Siddharth Jadhav posted theirs!
Sai Tamhankar and Ankush Chaudhary who dazzled on the screen as 'Satya and Appu' in 'Classmates' are back together with 'Dhurala' as 'Dada and Harshada'. The duo was already trending for their amazing 'Jigri-yaari' (strong friendship) on-screen and off-screen. The picture posted by Sai shows the same bond and reflects great chemistry. Standing tall in competition with this hot couple is Siddharth Jadhav in his post with Sonalee!
The couple Siddhart and Sonalee were seen in the past in a romantic comedy 'Irada Pakka'. This film gave Marathi industry one of the most iconic love-song, 'Bhijun Gela Vara'. The duo has scintillating chemistry and a great off-screen bonding as well!
Now it is the fans who will decide, which couple is the most liked couple of M-town? Which couple will create a rada?, which couple creates 'Dhurala'? The Sameer Vidwans film is all set to release on 3rd January 2020!



image source:-instagram/saietamhankar/siddharth23oct