'Phirse Honeymoon': Amruta Subhas Releases The First Look Of Upcoming Marathi Play On Her Instagram
The talented theatre actor and 'Sacred Games 2' fame Amruta Subhash is back in drama!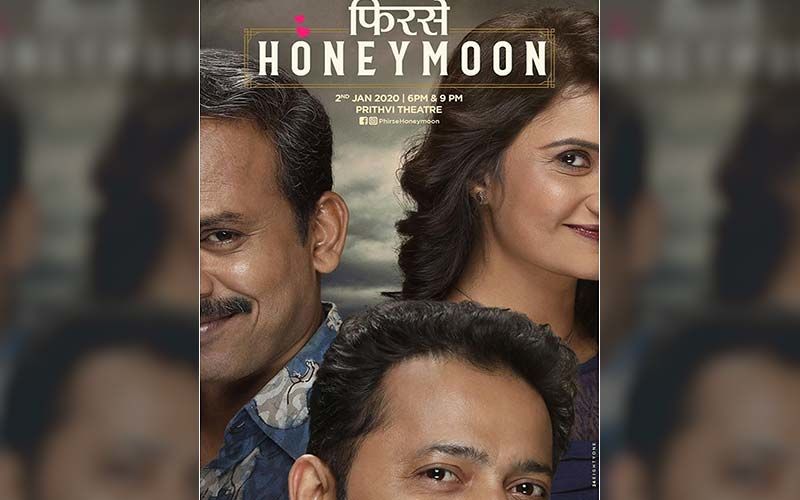 Amruta Subhash, a talented actor, a National School of Drama student and a renowned stage actor who is known for her iconic performances in 'Shwaas', 'Gully Boy', 'Zoka', 'Avghachi Ha Sansar' and 'Sacred Games 2', is back to her love 'theatre' with 'Phirse Honeymoon'. Amruta has been recognized not just in Maharashtra or India for her talent. Both her films, 'Shwaas' and 'Gully Boy' have been in the race for Oscars.
The talented actress recently took it to Instagram to share the news of her upcoming play. She wrote, "हम आ रहें हैं.. आप भी आयेंगे ना? Phirse Honeymoon! The new year brings along a brand new Hindi play. Two shows on 2nd January Prithvi Theatre at 6 pm & 9 pm. @kaushal_knight_ @pooja_phalke @amitphalke #sandeshkulkarni #teaser #newplay #happy #newyear #newbeginnings @sachingurav @phirsehoneymoon Please follow @phirsehoneymoon for further updates"
'Phirse Honeymoon' is releasing on 2nd January and is helmed by Amit Phalke. It stars, Sandesh Kulkarni opposite Amruta in the leading. Sandesh being an old friend, Amruta is excited about this project. Sandesh Kulkarni has given remarkable performances in, 'Gulmohar', 'Coffee Ani Barach Kahi', and 'Rocky Handsome'.
This play is presented by Scripttease Productions and Prithvi Theatres. The first look doesn't reveal much, but Amruta is excited about her new journey, in the new year, which poses new challenges and opportunities, with her old and reliable friends. Amruta even dedicated a post to Sandesh talking about her excitement to work with him on multiple recent projects.
She wrote, "Something beautiful coming up tomorrow morning... so grateful to the universe that it is giving me many chances to work with Sandesh. This time it happened because of a wonderful director...Kaustubh Deshpande! I love working with new directors.. love their passion. I have been fortunate to have worked with much of this new talent. Thank you Kaustubh.. we had so much fun doing this together! Also Yogesh Koli.. great cinematography. I loved working with you. More about this project. tomorrow morning".



image source:-instagram/amrutasubhash