'Pravas': Official Poster Of This Ashok Saraf, Padmini Kolhapure And Vikram Gokhale Starrer Film Out Now
Ashok Saraf, Padmini Kolhapure and Vikram Gokhale to star together in the upcoming film 'Pravas'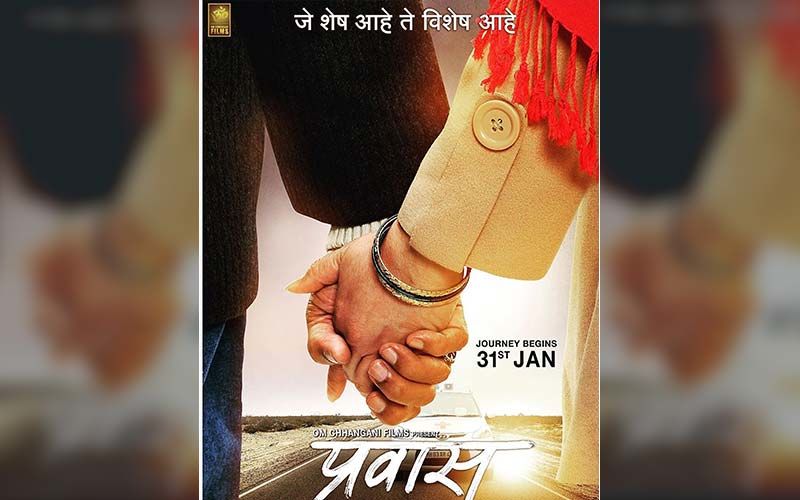 After the success of 'Anna', Shashank Udapurkar is back with a touching new story that unites Marathi industry's favorite veteran actors Ashok Saraf, Padmini Kolhapure And Vikram Gokhale. A film that describes the journey of a couple towards the final chapters of their lives, 'the old age'. The film's tagline is rightly framed, 'what is remaining is precious'.
Actress Padmini Kolhapure released the poster of the film on her Instagram saying, "जे शेष आहे ते विशेष आहे! सुरु होतोय प्रवास… ३१ जानेवारी २०२० ला चित्रपटगृहात! #Prawaas #31stJan2020 @shashank_udapurkar | @omchhanganifilms | @omchhangani | @salimsulaimanmusic | @guruthakurphotography | #SureshDeshmane | #PawanPaliwal | #SanjaySankala | @amarmohile | @prawaasthefilm".
The grand old pair of veterans Ashok Saraf and Padmini Kolhapure who have ruled over Hindi and Marathi cinema for several years will be back to give us a valuable life lesson in this film. Other veteran actors include Vikram Gokhale, Rajat Kapur, Shashank Udapurkar, etc. Producer Om Chhangani will be presenting this film under the banner of Om Chagnani films. The movie is set to release on 31st January 2020.
With a number of films lined up in 2020 that appeal to the younger audiences like 'Jhimma', 'Dhurala', and 'De Dhakka', the film 'Pravas' will be a breath of fresh air for the audience that is older and wants to experience cinema that touches hearts.
Image Source:-Instagram/padminikolhapure