#SareeTwitter: Vaidehi Parshurami Follows Swwapnil Joshi's #SareeTwitter Trend
#SareeTwitter rage is now driving Marathi netizens crazy. Vaidehi Parshurami has posted on Instagram this gorgeous look in whole 6-yards!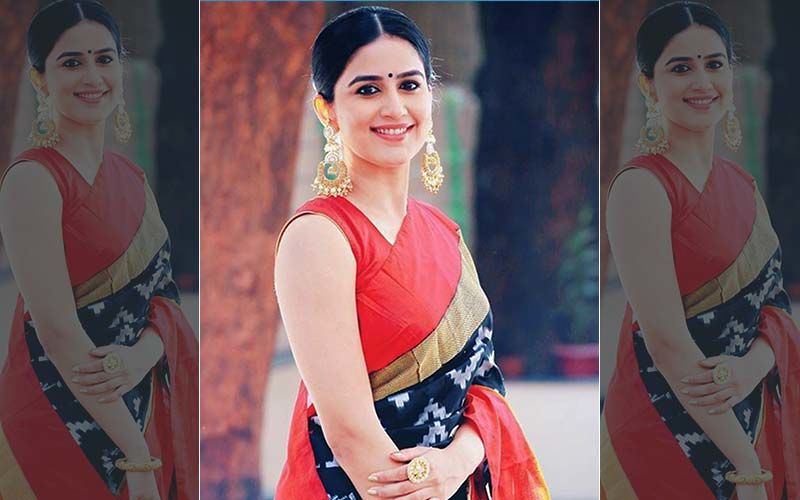 Twitter is indeed a place where netizens keep inventing stuff to keep themselves entertained. The latest in the trend is the 6-yards fever called #SareeTwitter where the ladies are flaunting their desi attire.
Let alone women in Marathi, Swapnil Joshi's #SareeTwitter has been one of the top trends since he tweeted his gorgeous looking saree clad pouty picture! Tweets posted with the hashtag is only increasing in the Marathi folks ever since. The media also has been raging over the saree looks of Marathi divas!
One such out-of-the box trend-setter is, Vaidehi Parshurami has posted her saree attire with the #SareeTwitter. What is unique about her post is she has not just continued on #SareeTwitter; she turned the challenge into a whole new trend.
She will be seen posting the 'saree series' for 7 days in 7 different sarees. Her first post started with the most beloved saree of every Marathi woman, Paithani. Her today's post was of a beautiful Pochampally saree in orange and black. The stunning attire, authentic 'Marathmola' look and ethnic jewelry just adds to the beauty. We can only imagine what she will be wearing for the next 5 days!
The 7 day – 7 saree series, has surely got everyone raging about the stunning Indian beauty that she is!
Image Source: Instagram/parashuramivaidehi