'Vikun Taak': Bollywood's Chunky Pandey Makes A Debut In Upcoming Marathi Satire Comedy Film
Bollywood's comedy star Chunky Pandey to feature in a Marathi comedy 'Vikun Taak'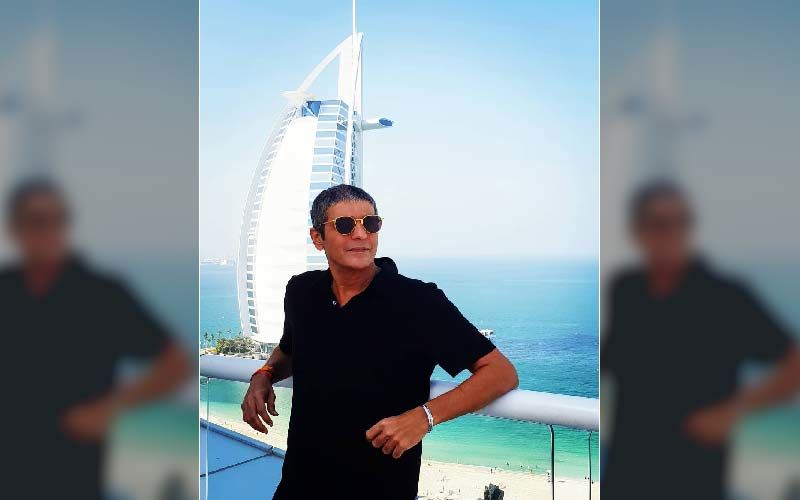 Bollywood's comedy star Chunky Pandey, who has worked in many great films over the last two decades is now turning to Marathi films. Famously known as Aakhri Pasta in the Housefull franchise, Chunky Pandey, was also seen in a dark character in his previous film 'Saaho'. Hia daughter Ananya Pandey has rocked the industry with her debut film 'Student Of The Year 2', recently. Chunky Pandey will make a Marathi film debut with 'Vikun Taak'.
The makers of the film recently released the first look of the film on social media. Check out the poster of the film where Chunky Pandey is seen in an Arab outfit grabbing the necks of Shivraj Vaichal and Rohit Mane.
This film is helmed by director Sameer Patil who is fame from 'Shentimental', 'Kis Kiss Ka Kissa', 'Poshter Girl' and 'Poshter Boyz'. Uttung Thakur who had co-produced, Balak Palak with Riteish Deshmukh, is producing this film. The film stars Sameer Chaugule, Hrishikesh Joshi, Radha Sagar, and Rohit Mane will be seen in important roles in this film. The film is slated to release on 31st January 2020.
The film is based on real-life problems in the rural class. Through satire, the film depicts cinema wherein a viewer is not just entertained but enlightened. 'Vikun Taak' has a new subject that will touch audiences through light humor.
After hits like 'Saaho', 'Prasthanam' and 'Houseful 4', Chunkey Pandey makes his mark in the Marathi film industry. He will be seen next in the third franchise of 'Baaghi' starring Tiger Shroff.



image source:-instagram/uttungthakur/chunkypanday