A Perfect Murder: Priya Marathe Shares A Throwback To Her On Stage Moments
Actress Priya Marathe reminisces into her on-stage performance of her famous Marathi play A Perfect Murder while posting a throwback post on Instagram.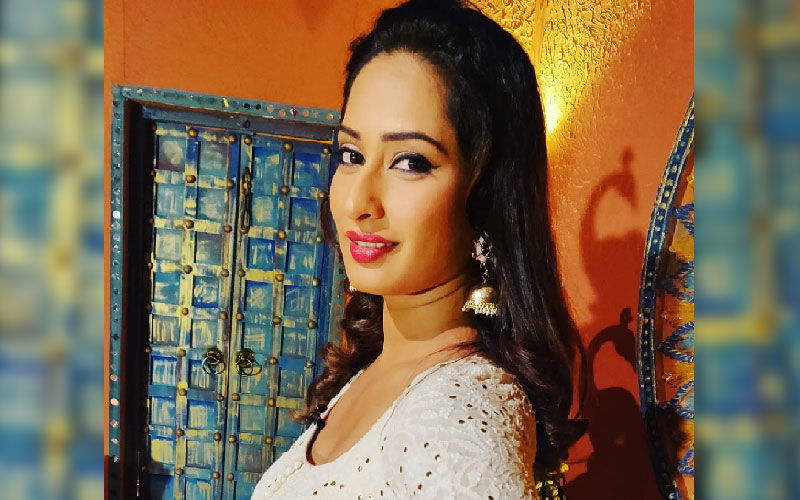 This unlock has given various industries the go-ahead sign to start working. But the theatre industry is still one which is under a lockdown. During last year many Marathi plays caught people's eyes like Hamlet, Eka Lagnachi Pudhchi Goshta, etc. These plays also included actress Priya Marathe's play A Perfect Murder. Thus, actress Priya Marathe recently shared a throwback post remembering her on-stage performance.
These pictures are from Priya's scenes from the play when she gets strangled by the murderer. Priya is missing her performance in this play as she said in her caption.
This play is a nice adaptation of the stories of filmmaker Alfred Hitchcock, written by writer Neeraj Shirvaikar. It has a talented cast including well-known actors like Pushkar Shrotri, Satish Rajwade, Shrikant Prabhakar, Subodh Pande, and Priya herself. The story revolves around the Niranjan Mujumdar(Pushkar) who plans to murder his wife Meera(Priya). The further story is based on whether he gets caught for his crime or not.
This play gave a thrilling experience of Alfred's artwork. The response from the audience was pretty amazing. It's no wonder that Priya is missing this amazing play. It must've been a great experience for her too. Her fans also reminisced in their thrilling experience of watching Priya on stage. They also shared their reviews on the play through their comments.
Priya's acting is without a doubt flawless. She is among the most renowned actresses in our industry. She started her career with the famous Marathi TV show Ya Sukhano Ya. After which she worked in many Marathi and Hindi TV shows. One of her most noticeable works in the Hindi TV industry is her role Varsha from Pavitra Rishta.
Image Source: Instagram/priyamarathe