Aai Kuthe Kaay Karte, August 12th, 2021, Written Updates Of Full Episode: Arundhati Has A Great Time At Samruddhi Bungalow
Aai Kuthe Kaay Karte, August 12th, 2021, Written Updates Of Full Episode: Arundhati Has A Great Time At Samruddhi Bungalow: As he sees her, Aniruddha looks rather happy that Arundhati came home.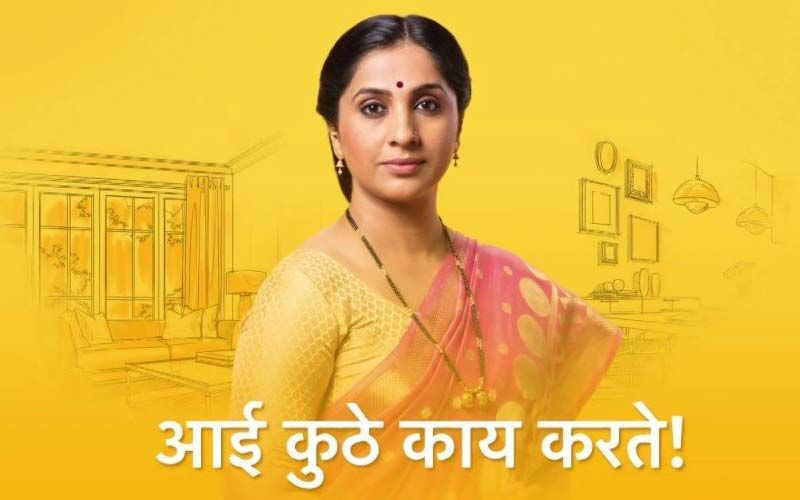 Arundhati promises Kanchan that she'll meet her, as Kanchan requests her to come home. Knowing that Arundhati is coming, Kanchan gets out of her sickness the next morning and prepares various things for Arundhati. Arundhati arrives after a while to see Sanjana at the Samruddhi bungalow along with her family. Seeing that Arundhati is back and happy, Sanjana tries to criticize her but gets humiliated instead. Hearing Arundhati's answer to her taunts, Sanjana stands speechless before her.
Now, in today's Aai Kuthe Kaay Karte episode, Arundhati asks Sanjana to move aside and greets everyone. As she comes home everyone bursts out of happiness and has a beautiful moment with Arundhati. As he hears Arundhati's voice, Aniruddha rushes to the living to see her. Seeing her, he looks rather happy that Arundhati is back. As he starts asking her about her health, Sanjana looks at him with anger. Sanjana then tells Aniruddha that they are getting late for the court and intentionally brings out the topic of her divorce. While leaving, Aniruddha asks Arundhati, whether she'll be here or not till he returns from the court.
As soon as they leave, Vimal enters the house and gets surprised to see Arundhati. Greeting her as well, Arundhati asks her for tea. Vimal then goes into the kitchen and Arundhati then sits with everyone to chat. Kanchan asks her to stay late, saying that the children will take her home. Isha then brings out that Kanchan has made something special for Arundhati. Arundhati then gets surprised to see that Kanchan has prepared Basundi for her. Further, Arundhati asks Yash and Abhi to go to their work, as both of them insist on staying home. Then Kanchan and Arundhati talk about Sahil and Isha, as Kanchan complains to Arundhati about Isha meeting Sahil. Arundhati then goes into the kitchen.
At the court, Sanjana and Aniruddha wait for Shekhar to arrive. Shekhar arrives late and Sanjana asks him to go inside and ask about their turn. Sanjana and Aniruddha go inside to ask the clerk. After knowing that it'll take some time for the divorce, Sanjana and Aniruddha wait outside with Shekhar. Shekhar still tries to put some sense into Sanjana's mind, asking her not to marry Aniruddha. But refusing to listen to him, Sanjana asks him to come inside the court. As Shekhar refuses and insults Aniruddha they both get into a quarrel outside the court. And it ends when the clerk asks them to come inside.
Back at home, Arundhati and Vimal have a heartfelt conversation. While talking with Vimal, Arundhati asks her to get along with Sanjana, as she'll be coming into this house. Vimal refuses her request, but as Arundhati asks her o do this for the children, Aai, and Appa, Vimal agrees with her. Then Arundhati gives Vimal her salary. Vimal refuses to accept it, but Arundhati tells her that it is her responsibility and she won't leave it until the next few months. Appa arrives in the kitchen and listens to their conversation. As Vimal leaves, Appa asks Arundhati not to take it on herself. Arundhati tells him that she's already given an idea about Vimal's payment to the children, but she won't ask them to take care of it for the next few months. Appa then asks Arundhati to manage her spending wisely as she also needs it now more than ever. After a while, Kanchan Aai calls Arundhati and Arundhati rushes to her. They have lunch and after that everyone praises, Kanchan's Basundi as they loved it. At that time, Avinash returns from the bank and greets Arundhati. While talking with her he accidentally tells Arundhati about Kanchan's health two days ago. Arundhati thanks him and asks him to stay there forever. Avinash tells her that he'll stay there for few days but not forever. Neelima asks Arundhati about how does she feel living in her mother's home. After hearing her answer, Isha asks everyone to visit Arundhati for the Raksha Bandhan. Arundhati also asks everyone to come. Kachan gets upset, saying that she's never seen this house closed on any occasion. But assures Arundhati that she'll think about it.
Image source: Hotstar