Phulala Sugandh Maaticha, August 16th, 2021, Written Updates Of Full Episode: Shubham Tries Hard To Nudge Kirti Into Following Her Dream
Phulala Sugandh Maaticha, August 16th, 2021, Written Updates Of Full Episode: Shubham Tries Hard To Nudge Kirti Into Following Her Dream - She refuses to talk, Shubham shows her various things that remind her about her dreams.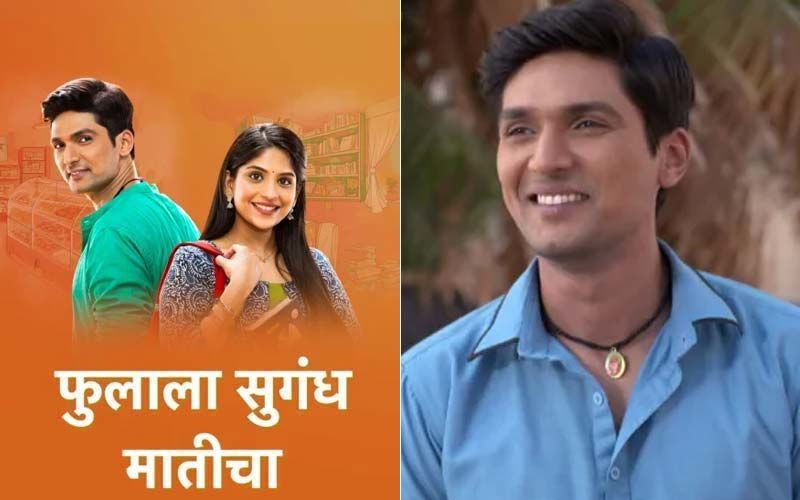 Jiji Akka praises Kirti for taking considering her responsibilities over her award. Also, thanking her for helping Janhavi pass her exam, Jiji Akka asks Shubham to take Kirti to the jeweler to buy her new gold bangles. Sonali gets jealous of Kirti, as Jiji Akka keeps praising her only. Shubham tries to make Kirti tell him about her dream while taking her to the jewelers.
Now, in today's Phulala Sugandha Maaticha episode, Shubham constantly tries to encourage Kirti to say her dream out loud. Thus, instead of taking her straight home, he keeps taking her to other places. Meanwhile, Jiji Akka asks Sonali, where are the bangles that her mother gave her? As Sonali tells her that she's kept them safe, Jiji Akka scolds her and asks her to take them out. Realizing her greedy intentions, Jiji Akka assures Sonali that she'll buy her new jewelry set, once she'll become the mother of a boy. Bhingri hears everything and rushes Sonali after Jiji Akka goes away. As she heard everything, Bhingri blackmails Sonali and asks her to give her the red nail polish that Sonali loves so much. Sonali agrees with her, as she is left with no other option.
Meanwhile, Shubham leaves Kirti with his motorcycle and goes to Pandit Ji alone. As she sits beside a tree, Kirti gets a flashback from her conversation with her father. She remembers how she promised her father that she'd become a police officer. Her eyes get watery as she feels like she can't complete that dream anymore, as she remembers what Jiji Akka told her. Seeing her in tears, Shubham asks her what happened, as he hopes to hear about Kirti's dream from her own mouth. Back at home, Janhavi asks Jiji Akka that from where did Sagar buy the necklace for Kirti? As Jiji Akka fails to answer, Tushar tells Janhavi about the shop. As he tells her that the shop from where Sagar bought the necklace is a well famous shop, Sonali becomes curious to see the necklace. Making an excuse at Jiji Akka, Sonali sneaks into Kirti and Shubham's room in order to see the necklace.
Meanwhile, Shubham stops near a UPSC tuition, seeing children coming out of it. Hoping that Kirti would at least tell him now, Shubham starts asking her the questions about various entrance exams. But he stops as Kirti feels uneasy. Back at home, Sonali tries on Kirti's earrings and sees her necklace. She thinks that she will demand the same necklace from Jiji Akka when she'll give birth to a boy. And as she tries to go outside, Sonali sees Bhingri and hides behind the bed. Bhingri comes inside takes the clothes, goes outside, and closes the door. Shubham then takes another stop. Kirti asks him why is he taking these many stops. Shubham tells her that his one of his old customer had called him. The customer comes after a while and offers Shubham a sweet box from Mumbai, asking him to prepare the same sweet at his shop. As he leaves, Shubham opens the box to see Kandi Pedhas in it. As Kirti takes a look at it, she remembers how her father used to celebrate her achievements with Kandhi Pedha. Knowing that already, Shubham asks Kirti what happened, as she looks nervous. He asks her to tell him if she's something to talk about. Kirti refuses to say anything. But Shubham vows to make her dream come true as he promised while getting married to her.




Image source: Hotstar