Aai Kuthe Kaay Karte, August 4, 2021, Written Updates Of Full Episode: Arundhati And Aniruddha Have An Emotional Breakdown
Aai Kuthe Kaay Karte, August 4, 2021, Written Updates Of Full Episode: Arundhati And Aniruddha Have An Emotional Breakdown. After getting divorced, Arundhati returns to her mother's home.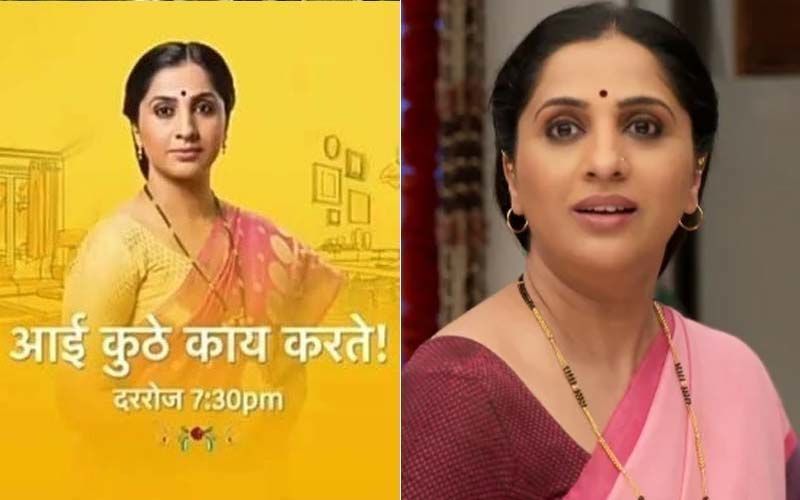 The divorce day finally comes and Arundhati visits the court with Aniruddha. For a moment the couple takes time but finally signs their papers of divorce. The whole Deshmukh family has been put into sorrow over Arundhati leaving the house.
Now, in today's Aai Kuthe Kaay Karte episode, after getting officially divorced, Arundhati and Aniruddha leave the court. As Arundhati goes on her way, Aniruddha stops and offers her the lift to her mother's home. Arundhati denies his request, but Aniruddha stops her by asking her to have one last tea with him. The divorced couple has their last tea together, where Aniruddha tells Arundhati that even though they are divorced, the doors of the Samruddhi bungalow will always be open for her. Arundhati assures him that she'll be visiting the house every now and then, at least until Kanchan and Appa get used to her absence. Arundhati also asks Aniruddha to not leave Sanjana alone as she'll be broken mentally. She also tells him to take care of the family along with Sanjana as it will be getting harder for Aniruddha to manage everything. After that, the Arundhati and Aniruddha bid their final adieu to each other while asking each other to take care. While leaving Arundhati suddenly stops Aniruddha and as he comes to her, she hands him over the Mangalsutra. She tells him that she has no right on it now and there's no need to wear it for the show anymore. Aniruddha's devastation can be clearly seen on his face, as he freezes up at this moment.
Arundhati somehow holds herself while signing the divorce, but removing her Mangalsutra causes her to break down to the core. She cries on the side of the road, where fortunately Yash appears in front of her and supports her. Meanwhile, as Aniruddha returns, Sanjana stops him and asks him about the divorce. After seeing the divorce file, Sanjana bursts out of happiness, but Aniruddha seems to be unhappy about that. He tells her that he wants to rest and leaves for his home. Still, in shock after his divorce, Aniruddha gets flashbacks of all the good memories of Arundhati. But with a shocked face, he enters the house where everyone tries to change his mood. Aniruddha's feelings get noticed by everyone as he goes to his room with tears in his eyes. Haunted by his guilt, Aniruddha sits still in his room where Kanchan appears to see him. Seeing his mother next to him, Aniruddha opens up his heart and cries out to her.
Meanwhile, Yash brings Arundhati to her mother's house. Devika and Arundhati's family welcome her. Arundhati expresses her feelings in front of everyone. Devika gives her moral support asking her to let out all the emotions. She also asks Arundhati to visit her home as she'll be bringing the keys to her, soon. While leaving, Devika brings out the topic of Arundhati's surgery. Not knowing anything about it, Arundhati's mother gets shocked after hearing that.
Image source: SpotboyE