Aai Kuthe Kaay Karte, July 02, 2021, Written Updates Of Full Episode: Arundhati Meets Anagha And Expresses Her Grief
Aai Kuthe Kaay Karte, July 02, 2021, Written Updates Of Full Episode: Arundhati Meets Anagha And Expresses Her Grief - Aniruddha and Ankita get angry at Arundhati for meeting Anagha.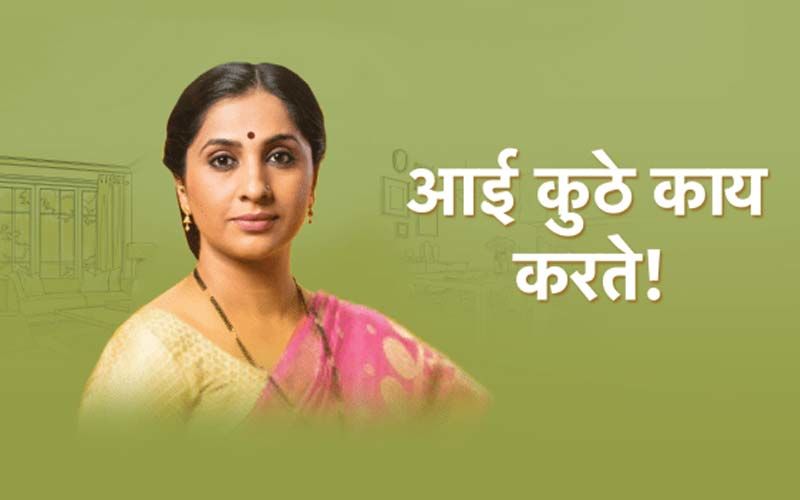 Shekhar gathers information about Ankita. Telling Yash, Abhishek, and Arundhati what he has found, Shekhar says that Ankita might be lying. On the day of Abhi's engagement, she walked to her hospital with her mother and only those two were in the hospital room. While Shekhar is talking with them, Aniruddha spots them from the balcony and while going to the hospital he warns Ankita about it. After that Arundhati still feels guilty about Anagha, she calls her and asks her to meet.
Now, in today's Aai Kuthe Kaay Karte episode, Anagha agrees and meets Arundhati in the garden. Meeting Anagha after a while, Arundhati apologizes to her. Saying that she's not the one at fault, Anagha tells her that she has forgiven everyone. After expressing everything to her, Arundhati tells Anagha that she doesn't want to lose her because of what happened before. Agreeing to her request, Anagha asks her to join her every day for Yoga classes.
On the other hand, Shekhar and Gauri are talking with each other when Sanjana comes home. As she interrupts Shekhar while he is talking, he and Sanjana get into a minor verbal fight. Sanjana asks Shekhar how long he is going to stay at Gauri's place. Replying to her, Shekhar says that he'll stay as long as Gauri doesn't want him to leave. Bringing coffee for Sanjana, Gauri asks Shekhar to prepare delicious food like he did when they were in the village. Agreeing with her, Shekhar asks Gauri to tell him what everyone in the Deshmukh family, that he would make some food for them too.
At Samruddhi bungalow, Kanchan makes Appa work while Yash enters the house searching for everyone. Yash asks them where everyone has gone, as he says that he's adapted to seeing everyone all the time since they went to the village. But as he asks Kanchan and Appa about Arundhati she appears in front of them. Telling everyone that she just met Anagha, Arundhati surprises everyone as they ask her how is Anagha doing. Saying that she's moving on slowly, Arundhati tells them that she'll now be meeting her Anagha for Yoga classes on a daily basis. As soon as she says that Aniruddha and Ankita enter the house and get angry at her for meeting Anagha. Aniruddha and Ankita ask Arundhait to stop meeting Anagha. Saying that Anagha has forgotten Abhi, Arundhati says that no one can stop her from meeting her. Thinking that Arundhati is planning to separate Abhi and her, Ankita warns everyone that she'll again try to commit suicide if Abhi goes back to Anagha. Hearing her, Abhi asks her to commit suicide as he knows she's lying. Aniruddha lashes at him for saying that and asks Ankita to go to her room. Warning everyone that they'll be in jail if Ankita tries something crazy, Aniruddha asks everyone to stay away from Anagha. But refusing him, Arundhati says that there will be no harm in her meeting Anagha as she'll soon be out of this house herself.
Image source: Hotstar