Aai Kuthe Kaay Karte, July 21st, 2021, Written Updates Of Full Episode: Gauri Feels Guilty To Hide The Truth From Kanchan
Aai Kuthe Kaay Karte, July 21st, 2021, Written Updates Of Full Episode: Gauri Feels Guilty To Hide The Truth From Kanchan - Opening up to Shekhar, Gauri makes a decision. Shekhar supports Gauri.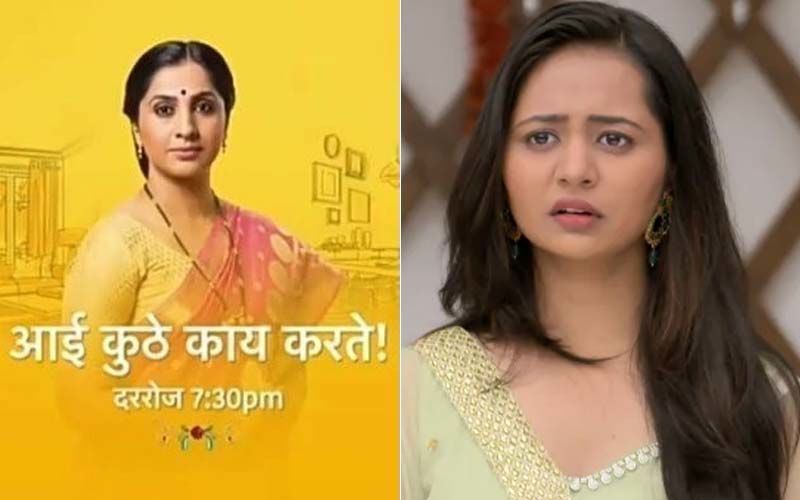 The Deshmukh family is overwhelmed with happiness and joy, as Avinash returns home after 15 years. Everyone in the family except Appa is happy about Avinash's return. Everyone welcomes him while reminiscing through old memories and get back to the preparation of Yash and Gauri's engagement. While doing that Avinash and Aniruddha play arm wrestling. And after winning, Avinash asks Aniruddha to stop Arundhati from leaving the house as a winning gift.
Now, in today's Aai Kuthe Kaay Karte episode, Neelima gets upset over Avinash's wish. Dragging him into the room, she asks him why did he make a wish like that. While Avinash tells her that the family will collapse if Arundhati leaves the house, Neelima keeps yelling at him that she has made her decision. She tells him there's no need to stop her. Further, she asks him why does he suddenly feel so sympathetic about the family. Replying to her Avinash tells her that there's no one better at taking care and binding the whole family together than Arundhati. Hearing his answer, Neelima suggests that she and Avinash should move into this house. Avinash refuses right away saying that it won't happen, ever. Neelima tries to show him how beneficial it could be to move into the Samruddhi bungalow, but not being greedy like her, Avinash asks her to stop thinking like that. But Neelima sticks to her decision.
Further, while Arundhati and Vimal are talking in the kitchen, Avinash appears in front of them, asking for tea. After asking for the tea, Avinash moves his hands to the shelf to find his old glass. He gets surprised to see that Arundhati has still kept his glass at its place, all these years. While he enjoys the tea, Vishakha comes into the kitchen and tells her brother that she missed him so much. Avinash promises Vishakha that he'll meet her at her home on Rakhi Purnima from now on and the brother and sister have a heart-touching conversation.
Meanwhile, at Gauri's house, Shekhar annoys Sanjana while getting ready for Gauri's engagement. Sanjana leaves the room and Gauri appears into the room with a long face. Upon asking what happened, Shekhar gets to know that Gauri is feeling guilty of having to hide the truth about her past from Kanchan. She tells him everything that she feels and also that she wants to let Kanchan know everything. Shekhar consults her saying that don't start any relationship with lies. And he further tells her that whatever decision she makes, he'll always be by her side.
Back at Samruddhi bungalow, Yash and Appa try to convince Arundhati to keep Gauri's secret hidden from Kanchan. Trying to refuse their request, Arundhati tells them that it would be more painful for her if she finds it out later. But in the end, Arundhati gives in to Yash and Appa's request as well.



Image source: Hotstar