Aai Kuthe Kaay Karte, June 11th, 2021, Written Updates Of Full Episode: Shekhar Vows To Take Sanjana Back With Him
Aai Kuthe Kaay Karte, June 11th, 2021, Written Updates Of Full Episode- Shekhar vows to take Sanjana back with him. Meanwhile, Kanchan tries to convince Arundhati to cancel the divorce.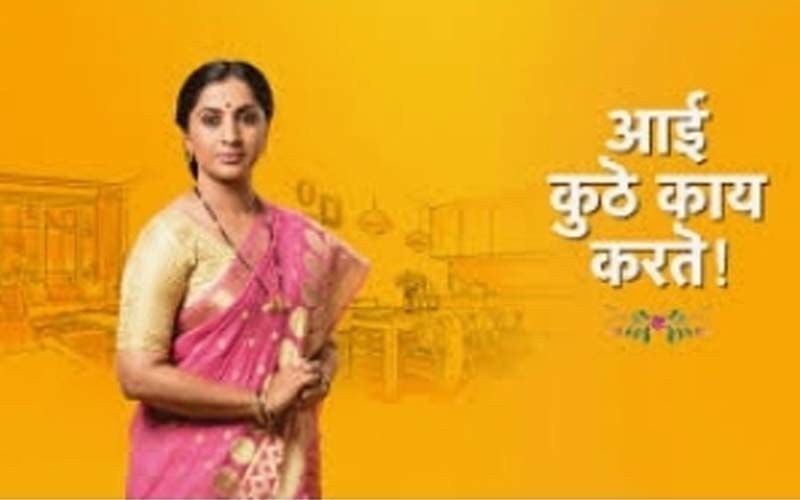 Shekhar becomes the new hope for the Deshmukhs to get Sanjana out of their house. Seeing the suffering Arundhati is going through, Shekhar vows to take Sanjana back with him.
Now, in today's episode of Aai Kuthe Kaay Karte, Sanjana appears in the kitchen while Shekhar is talking to Arundhati. Seeing her in the kitchen, Shekhar purposely raises his voice and assures Arundhati that he'll do anything to take Sanjana back with him. After that Sanjana comes to talk with Shekhar while he is sitting in the garden. Asking him why did he came, both get into an argument with each other. Shekhar tries to convince her for their son's sake, but Sanjana denies it. Saying that she has made up her mind, Sanjana tells Shekhar that she'll be marrying Aniruddha and when Nikhil becomes an adult, she'll talk to him.
But Shekhar asks her a question saying what if Aniruddha were to leave you after marriage, then where will you go? Sanjana becomes speechless and Shekhar tells her that when that happens only two people are going to be there for her, Nikhil and Shekhar himself. Leaving her speechless, Shekhar assures her that he'll be staying with her until she agrees to go back with him.
On the other hand, Kanchan, Appa, and Arundhati reminisce through their good old memories. Kanchan says that she is missing home. But suddenly when Appa says that they'll be going back soon, Kanchan contradicts her own sentence, saying that she won't go home. Realizing the fact that once they get back, Arundhati and Aniruddha will get divorced, Kanchan asks Appa if they can stay at their village forever. Arundhati makes assures her that she'll be meeting her and others even after she gets divorced. But she can't handle the suffering any further. Aniruddha
had been betraying her for 12 years and now she doesn't have any faith in him to go back to him. Appa also explains to Kanchan that Arundhati is right with her decision.
Meanwhile, Yash shows Shekhar the way to Sada's house where his stay has been planned. While talking with Yash, Shekhar warns him that if anything bad were to happen with his niece Gauri, then Yash will be suffering the consequences. Yash assures him that he won't let anything happen to her. And

he also apologizes to Shekhar after seeing how kind-hearted he is.
Further, Ankita asks Arundhati about when will they be leaving for home, while she is preparing lunch. Answering her, Arundhati makes her do the kitchen chores.
Image source: instagram/Wikipedia