Aai Kuthe Kaay Karte, June 16th, 2021, Written Updates Of Full Episode: Ankita And Abhishek Fight Over Anagha's Engagement Ring
Aai Kuthe Kaay Karte, June 16th, 2021, Written Updates Of Full Episode: Ankita And Abhishek Fight Over Anagha's Engagement Ring, meanwhile, Gauri asks Isha why Sahil is trying to contact her?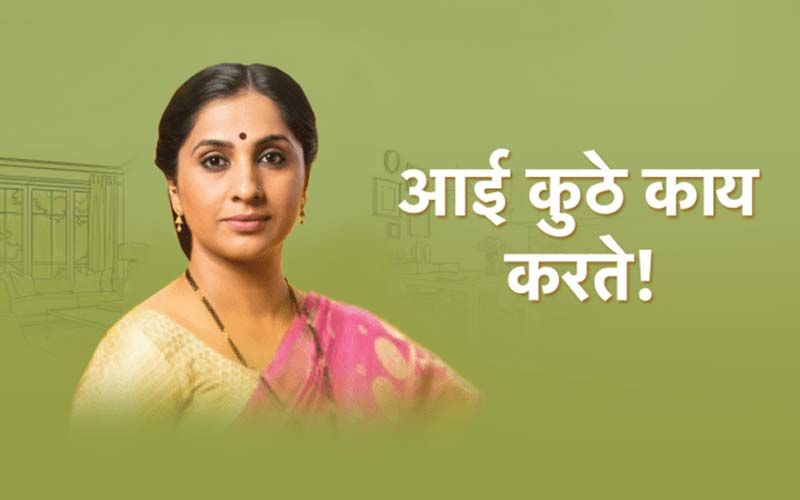 Shekhar asks Sanjana to come with him to Mumbai to see Nikhil who is injured. After hearing that their son is severely injured, Sanjana agrees to leave with him. Now, after one problem got solved, it seems like new trouble is coming towards the Deshmukh family, as Isha is getting calls from Sahil.
Now, in today's Aai Kuthe Kaay Karte episode, Ankita enters the room while Abhishek is taking a bath. And while leaving the room, she notices a ring on the table. Seeing the engagement ring that Anagha gave him, Ankita realizes that Abhi still has feelings for Anagha. At that moment Abhi comes out of the bathroom and catches Ankita with the ring when she tries to hide it. Upon asking what was she going to do with that ring, Ankita replies to him that she doesn't want Abhi to have that ring. Answering her that it would take time for him to forget about Anagha, Abhi warns her not to poke her nose in his private things. Saying that both get into an argument.
Hearing their loud voices Arundhati enters the room with Yash and stops them. On the other hand, Aniruddha has flashbacks of his time with Sanjana and coincidentally he gets a call from her. Asking about Nikhil's health, Aniruddha asks Sanjana about the situation there. Replying that Shekhar and she are staying together with Nikhil, Sanjana asks Aniruddha to return as soon as possible. Just when Aniruudha finishes his talk with Sanjana, Kanchan enters the room searching for her glasses. Aniruddha asks Kanchan if they can go the river like they used to go when he was a child. Giving his idea her own touch, Kachan asks him about arranging an outdoor dinner plan at Sada's yard. Aniruddha agrees to it quickly and Kanchan asks Yash to make the preparation.
Meanwhile, Isha enters the kitchen while Gauri is working. Having a small talk about Gauri and Yash's engagement, their topic suddenly changes as Gauri asks Isha about Sahil. Asking her why is he trying to contact her, Gauri makes a guess whether he is trying to blackmail Isha or what. Answering her Isha says that he's not doing anything like that and she's also ignoring him, but he wants to meet her.
Further, the Deshmukh's are getting ready for their moonlight dinner plan, as Sada comes to them for preparation. As Appa is gone for Bhajan, Deshmukh's leave without him and make all the preparation for their sweet family time.
Image source: instagram/Hotstar