Aai Kuthe Kaay Karte, June 28th, 2021, Written Updates Of Full Episode: Kanchan Is Unhappy That Ankita Celebrates Vat Purnima
Aai Kuthe Kaay Karte, June 28th, 2021, Written Updates Of Full Episode: Kanchan Is Unhappy That Ankita Celebrates Vat Purnima - Ankita still pursues it as Arundhati allows her to celebrate.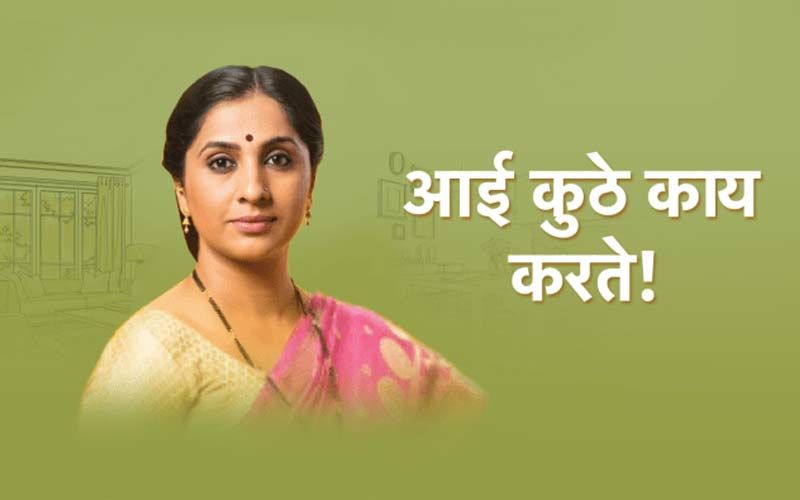 Being back in Mumbai, the Deshmukh family goes through certain changes. Leaving his and Abhishek's room, Yash makes the room for the newlywed couple Abhishek and Ankita. Being unhappy about Ankita moving in with him, Abhi acts rudely with her. But still, Ankita tries to win his heart. Meanwhile, Arundhati admires her home when Yash comes to talk with her.
Now, in today's Aai Kuthe Kaay Karte episode, Arundhati asks Yash to take care of the house after she leaves. Refusing her, Yash tells her that he'll also be leaving the house with her. As no one will be there to take care of Kanchan, Appa, and the house, once she leaves, Arundhati tells Yash that they are going to be his, Isha's, and Abhi's responsibility. After that Yash asks her what has she decided to do after the divorce. Arundhati tells him that she's decided to work to make money worth living. Hearing her, Yash tells her to do whatever she wants but live freely while cherishing everything she likes. He also assures her that he and Abhi will also be helping her after her divorce, so there's no reason for her to live while doing sacrifices.
After that, as Arundhati is closing the windows and doors, Kanchan walks to her asking for oil. Saying that her legs are hurting, Kanchan gets her legs massaged from Arundhati. While Arundhati is doing that, Kanchan reminisces about the old days when they didn't worry about anything. Also remembering that on the next day they will be celebrating Vat Purnima, Kanchan and Arundhati talk about their memories from 15 years ago. Doing that Kanchan assures Arundhati that she won't be forcing her to celebrate Vat Purnima. Arundhati replies to her that even though things might not be good between them, but she always wished for Aniruddha's well-being and will always do that. After talking for a while, Kanchan remembers that Ankita has entered the family and that it'll be her first Vat Purnima, thus she warns Arundhati not to tell her about it so that Ankita will be unable to celebrate it.
The next morning, Yash and Appa start teasing Kanchan. Vimal brings the branch of the Banyan tree and all the things required for Vat Purnima. That's when Ankita decides to celebrate the Purnima but everyone tries to stop her. Arundhati permits her to celebrate, but Ankita's mood gets spoiled after Abhi says that he doesn't believe in this.
On the other hand, Sanjana gets ready for work when Shekhar confronts her. Asking her to celebrate Vat Purnima, Shekhar teases her. Sanjana replies to him, saying that she'll be celebrating the Vat Purnima next time after she gets married to Aniruddha. But spoiling her mood, Shekhar assures her that her marriage won't even last 6 months.
Back at Samruddhi Bungalow, the women are celebrating Vat Purnima. Ankita seems to take interest in it, as it's her first Vat Purnima. Meanwhile, as he leaves for work, Aniruddha wonders if Arundhati has kept fast for him or not.
Image source: Hotstar