Bigg Boss 13's Asim Riaz To Star In Dubai-Based Couture Film 'Genesis'; Says 'Extremely Happy And Blessed' As He Drops Too-Hot-To-Handle Pics
A Dubai-based designer Furne One to flaunt his new collection in a full-length black-and-white fashion film titled 'Genesis' and interestingly, Bigg Boss 13's Asim Riaz to star in the film. Here's a little glimpse of his absolutely sexy look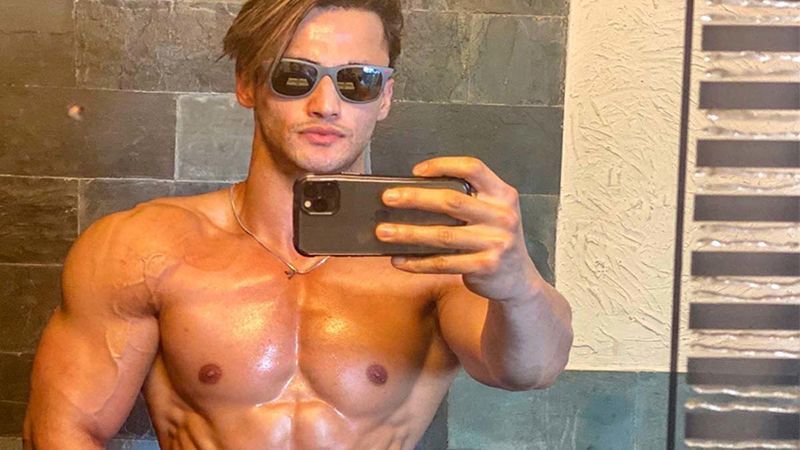 Actor/model Asim Riaz is now touching new heights. Asim who gained huge recognition by starring in Bigg Boss 13 bagged several projects after coming out of the house. The actor even has a humungous fan following on social media as we see get to see a new trend on him almost every single day. Well, it looks like his popularity is not restricted to India anymore, as it seemed to have touched foreign lands as well. Interestingly, a Dubai-based designer Furne One to flaunt his new collection, Amato Couture in a full-length black-and-white fashion film titled 'Genesis' and interestingly, Bigg Boss 13's first runner-up Asim Riaz to star in the film.
We even came across a little glimpse of his sexy look and we are starstruck. In the monochrome picture, we see Asim in a black hoodie as he puts his sculpted abs on display. He is also seen wearing a very enticing neckpiece. Talking about his experience working with the designer, he was quoted saying by Arab News "I am extremely happy and blessed to be working with fashion legend Furne Amato and celebrity producer Josh Yugen for this monumental project in my career." He further added, "This film is about a new beginning, changing the norms and challenging the future."
"I believe that designers are born not just to adapt but to create. Amato's GENESIS is a canvass of hope, waiting for the sun to shine and the colours of nature to touch life. It is not just about the dresses but the intense feelings that heralds with it - because the collection changes but the emotion lingers," One said in a released statement.
Image source: Instagram/ asimriaz77.official