Aai Kuthe Kaay Karte, June 29th, 2021, Written Updates Of Full Episode: Vishakha Arrives For Vat Purnima Celebration
Aai Kuthe Kaay Karte, June 29th, 2021, Written Updates Of Full Episode: Vishakha Arrives For Vat Purnima Celebration - Sanjana and Arundhati too spark a conversation.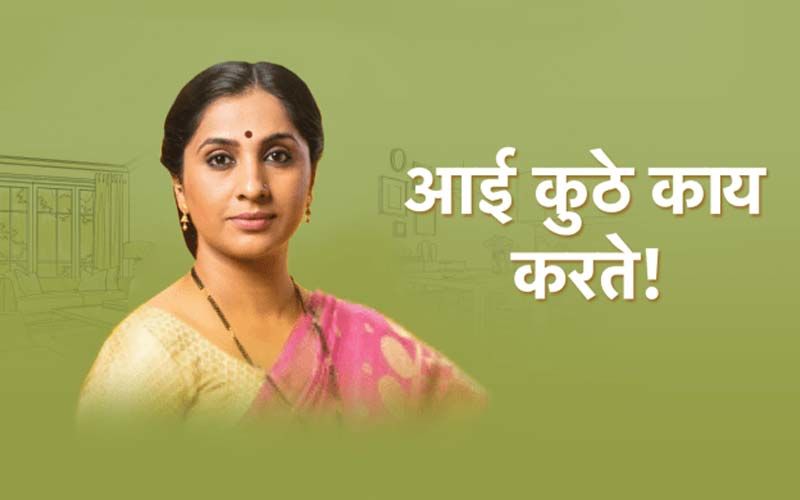 Since Vimal accidentally tells Ankita about the Vat Purnima, Ankita insists on celebrating the festival. Seeing that she's so eager about it, Arundhati gives Ankita permission to celebrate Vat Purnima. Kanchan tries to stop her at first but seeing how Abhi reacts to Ankita's idea about celebrating Vat Purnima, Kanchan decides to let her. Then the women in the Deshmukh family except for Arundhati, celebrate the Vat Purnima.
Now, in today's episode, as everyone has gathered near the pooja, Sanjana appears in front of them. Asking Aniruddha if he is going to work, Sanjana asks him if she can tag along. Seeing Ankita celebrating Vat Purnima, Sanjana tries to tease her but gets equally answered by her. Then when she talks with Arundhati, Arundhati quickly realizes the reason Sanjana came to her. Saying that she just came to check if Arundhati is celebrating the Vat Purnima, Arundhati catches Sanjana's true intentions. Sanjana tells her that it's true. She also tells Arundhati that she knows that even after getting betrayed Arundhati won't stop celebrating these festivals. Assuring her, Arundhati tells her that even though their paths have been differentiated now, she won't ever stop praying about Aniruddha's well-being. And celebrating festivals or not doesn't matter to her anymore.
At that moment, Vishakha appears in front of everyone with joy. Everyone greets her and Aniruddha leaves for work with Sanjana. Arundhati asks her to do the pooja, as she has come to join them with the Vat Purnima celebration. The pooja gets over, Kanchan and Appa sit and talk with their daughter. Being shocked by Ankita's marriage with Abhi, Vishakha asks about what happened. Meanwhile, Ankita enters the room and Kanchan introduces her to Abhi's aunt, Vishakha. Then, while talking with her in the room, Arundhati reveals everything that happened with Abhi, in front of Vishakha. Hearing everything, Vishakha gets angry with Abhi. Seeing that her brother and his son are making mistakes that are causing pain to their family, Vishkha assures Arundhati that she's always with her no matter what.
Meanwhile, in the living room, everyone is having fun teasing Kanchan Ajji on the topic of Mani Ursekar, as Kedar comes home. Arundhati comes and stops the teasing, while Kedar comes with an idea to bring ice cream for everyone. While Kedar and Yash are leaving, Abhi comes from work. And when Kedar asks him about Ankita, Abhi replies in a bad way. After that Yash and Kedar leave to bring the ice cream when Sanjana stops them. Kedar clashes with Sanjana and both get into a minor argument. After she leaves, Yash tells Kedar everything about Ankita.
After having dinner and ice cream, Kedar comes to help Arundhati with cleaning dishes. While she stops him from doing that, Kedar asks Arundhati about where she's going after her divorce. Seeing that she won't be able to meet Appa and Aai, Kedar asks her to rent the flat next to them so that everyone will be able to stay together. But Arundhati seems to be solid on her decision on moving to her mother's house.
Image source: Hotstar