Aai Kuthe Kaay Karte, Spoiler Alert, 30th June 2021: Shekhar Finds A Clue About Ankita's Lie
Aai Kuthe Kaay Karte, Spoiler Alert, 30th June 2021: Shekhar Finds A Clue About Ankita's Lie - While standing on the balcony, Aniruddha catches Yash, Abhishek, and Arundhati talking to Shekhar.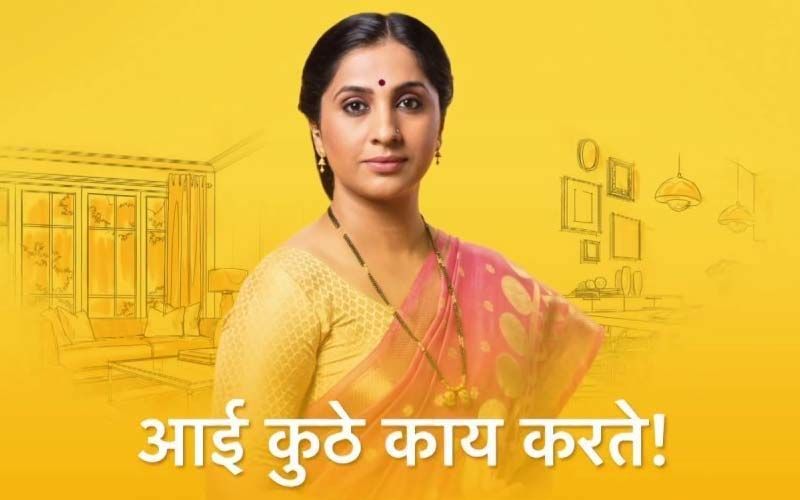 The Deshmukh family celebrates Vat Purnima happily as Vishakha also joins them in their celebration. Celebrating Vat Purnima, Vishakha gets to know everything that happened in the village, from Arundhati. Seeing how she's suffering from everything, Vishakha assures Arundhati that she will never leave her side. Meanwhile, Kedar's presence brings more joy to the family. And after the dinner, Kedar talks to Arundhati about her divorce. As she tells him that, she's going to move to her mother's place, Kedar asks her to move into the flat next to his own. Although he tells her that if she moves next to him she'll be able to meet everyone all the time, he fails to convince Arundhati.
Further, in tomorrow's Aai Kuthe Kaay Karte episode, Shekhar calls Yash to meet him. Meeting him, Shekhar reveals everything that happened on the day of Abhishek's engagement with Anagha. Previously Ankita stated that she attempted suicide by taking a large number of sleeping pills. But the information that Shekhar gathered differs from it. Shekhar tells Yash that if someone takes a large amount of these pills, then they'll face breathing problems and will have to vomit everything out, only then they have a chase to live.
While Shekhar is telling everything to Yash, Abhi appears in front of them. Yash tells Abhi that Ankita lied to everyone. While Abhi asks Shekhar if he has found the information about Ankita, Arundhati appears in front of them with Abhi's tiffin. Looking at everyone's face, Arundhati asks them why do they look so serious? Answering her, Shekhar reveals that on the day of Abhi and Anagha's engagement, Ankita and her mother walked to the hospital, although she claimed that she was on the verge of death. Hearing that everyone gets shocked.
As Shekhar, Yash, Abhi, and Arundhati are talking in front of the parking area, Aniruddha catches them from the balcony. Wondering what are they talking about with Shekhar, Aniruddha gets worried.
Image source: instagram/aai_kuthe_kay_karte_official/SpotboyE