Aai Kuthe Kaay Karte May 19, 2021, Written Updates Of Full Episode: Devastated With Abhishek And Ankita's Wedding, Anagha Leaves The House
Aai Kuthe Kaay Karte May 19, 2021, Written Updates Of Full Episode- Abhishek marries Ankita, leaving everyone in shock. Devastated by this, Anagha leaves the house.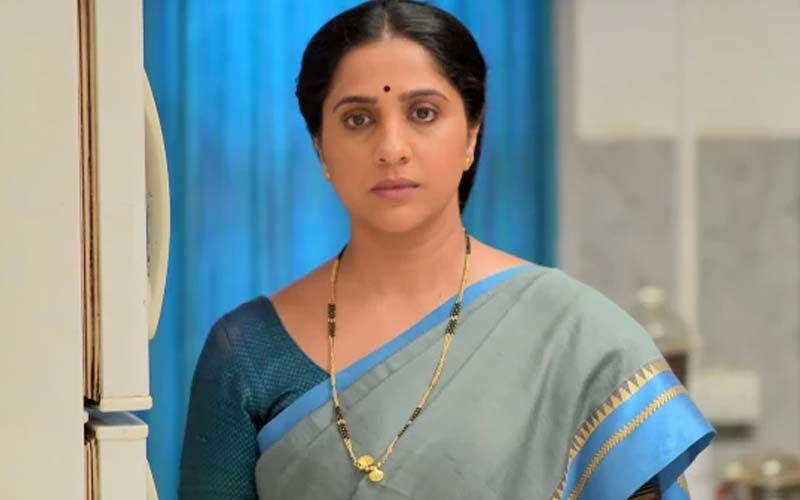 While everyone was waiting for Abhishek to return from Mumbai, he returned with a twist that left the whole Deshmukh family and Anagha in shock. The fact that Abhi got married to Ankita puts the whole Deshmukh family in crisis.
Disappointed in Abhishek, Anagha leaves the house with her father. Everyone and most of all Anagha feels betrayed. Arundhati tries to calm her down, Anagha blames Arundhati for dragging her into this. As they are also shocked by what Abhi has done, Deshmukh's family says that no one was expecting this from Abhi and tries to stop Anagha.
Although everyone pleads to her, Anagha leaves the house. While leaving she gets stopped by Sanjana saying that she didn't expect something like this would ever happen and she doesn't have any hand in this. Replying to her, Anagha says that there's no point in blaming this on others when your own person is at mistake. Meanwhile, Abhi feels guilty about betraying Anagha. After Anagha leaves the house, Arundhati personally talks with Abhi. While answering her questions Abhi says that he didn't want to marry. He says that after seeing Ankita's condition he was left with no choice but to marry her.
While Arundhati tries to consult him, Aniruddha steps into the room and listens to what Abhi has to say. After listening to everything Aniruddha tells Abhi that this must be a trap laid by Ankita and her mother. The fact that everything happened at the hospital owned by Ankita's dad solely points out that everyone at the hospital was in this together. Calming Abhi down, Arundhati tells him to talk with Anagha and answer all his questions or the void in her heart won't be filled.
Meanwhile, Sanjana is set to talk to Ankita about the whole situation. Sanjana pretends to be a well-wisher of the Deshmukh family and scolds Ankita. Her plan backfires when Ankita reminds her that Aniruddha is employed by her parents! Sanjana quickly changes her stance but still warns Ankita to not cause a rift in the family. Kanchan overhears this conversation and busts the two plotters. She warns both of them to lay low and not cause any further nuisance.
Will Ankita continue to be a Deshmukh daughter-in-law? Will Aniruddha and Arundhati be successful in bringing Anagha back? Stay tuned to know more!



Image source: Hotstar